Artificial Intelligence/Machine Learning Consortium to Advance Health Equity and Researcher Diversity (AIM-AHEAD)
About the Artificial Intelligence/Machine Learning Consortium to Advance Health Equity and Researcher Diversity (AIM-AHEAD) Program
NIH's AIM-AHEAD program will establish mutually beneficial and coordinated partnerships to increase the participation and representation of researchers and communities currently underrepresented in the development of AI/ML models and enhance the capabilities of this emerging technology, beginning with electronic health record (EHR) data.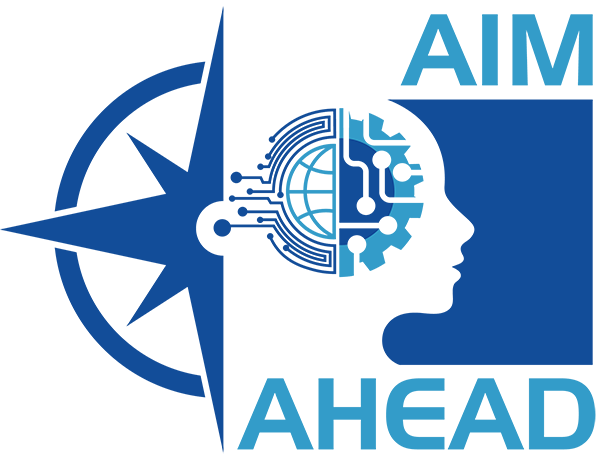 The AI/ML field currently lacks diversity in its researchers and in data, including electronic health record (EHR) data. These gaps pose a risk of creating and continuing harmful biases in how AI/ML is used, how algorithms are developed and trained, and how findings are interpreted. Critically, these gaps can lead to continued health disparities and inequities for underrepresented communities.
Underrepresented communities have untapped potential to contribute new expertise, data, recruitment strategies, and cutting-edge science to the AI/ML field. To close the gaps in the field and to better engage underrepresented communities, the NIH has launched the Artificial Intelligence/Machine Learning Consortium to Advance Health Equity and Researcher Diversity (AIM-AHEAD) program.
This program seeks to increase the participation and representation of the researchers and communities that are currently underrepresented in AI/ML modeling and applications through mutually beneficial partnerships. AIM-AHEAD will also enhance AI/ML capabilities and has four key areas:
Partnerships
AIM-AHEAD will create a "network of networks" through regional, multi-disciplinary partnerships. The goal is to integrate AI/ML-focused, data science research networks with community engagement and clinical research networks to form mutually beneficial collaborations and to engage underrepresented scientists across the career pipeline.
Research
AIM-AHEAD's multi-disciplinary partners will use new, real world data or synthetic, and existing datasets, such as EHR, image data, and social determinants of health; develop and enhance AI/ML algorithms; and apply AI/ML approaches to address health inequities and disparities. This work may encompass improved healthcare, prevention, diagnoses, and treatments and facilitate intervention and implementation strategies.
Infrastructure
AIM-AHEAD will enable a coordinated data and computing infrastructure that enhances the interoperability of large-scale data resources with data that are maintained, governed, and prepared by individual institutions to preserve privacy and autonomy.
Data Science Training
AIM-AHEAD will implement training opportunities in data science and health disparities research, large scale data management, cloud computing, and other areas to increase capabilities in AI/ML analytics.
Past Announcements and Activities
July 15: Research Opportunity Announcement for AIM-AHEAD Coordinating Center: Artificial Intelligence/Machine Learning Consortium to Advance Health Equity and Researcher Diversity (OTA-21-017)
July 13: NIH Issues Research Opportunity to Establish AIM-AHEAD Coordinating Center
July 9: NIH Announces Upcoming Opportunity in Artificial Intelligence, Health Disparities
June 25: Virtual stakeholder engagement forum on AIM-AHEAD. A summary and recording of the event are now available.
To learn more about the AIM-AHEAD program, visit https://datascience.nih.gov/artificial-intelligence/aim-ahead and https://aim-ahead.net.
Contact Information
Please direct questions about AIM-AHEAD to AIM-AHEAD@od.nih.gov (link sends e-mail).
This page last reviewed on October 6, 2021