Wednesday, September 11, 2019
Annual NLM Lindberg-King Lecture
AI And Creativity – Deep Thinking in the History and Future of AI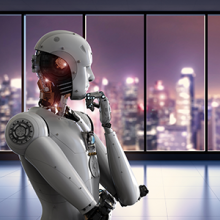 Edward Feigenbaum, Ph.D., will deliver the Annual NLM Lindberg-King Lecture on the origins and future of AI.
September 11, 2019 -- 2:00PM - 3:00PM | Lister Hill Auditorium, Building 38A
AI's first wave produced many computer models of expertise, behaving at human levels of performance (and beyond) in narrow areas of intellectual and professional work. Presently, the AI field's attention is on perception and deep learning. Perhaps AI's third wave will be to explore creative behavior well beyond human capability, using "deep thinking" methods, exploiting the opportunity of having available modern mega-computers.