Friday, February 5, 2021
Brain Connectivity Workshop Series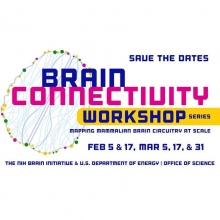 Join the NIH BRAIN Initiative and the Department of Energy Office of Science for a series of virtual workshops exploring brain connectivity taking place February through March 2021.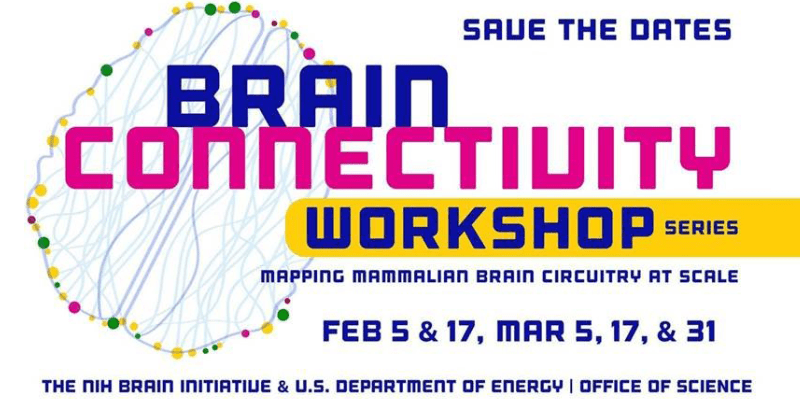 The five workshops bring together researchers with broad expertise to discuss the state of the art in mapping whole neural circuits, current opportunities for advancing technologies in mammalian whole-brain connectomics, and the challenges to be overcome to generate complete maps of brain connectivity that span the entire brain.
The series explores these goals across five sub-topics:
February 5: Significance of mapping complete neural circuits
February 17: Sample preparation in mammalian whole-brain connectomics
March 5: Experimental modalities for whole-brain connectivity mapping
March 17: Connectome generation and data pipelines
March 31: Optimizing connectomic data to drive data science and scientific discovery
Registration is free and open to the public. To register, visit the series website at https://brainconnectivityseries.com/. Please feel free to share this information with your networks.
Additional to the workshops, the NIH BRAIN Initiative is gathering additional ideas about mapping mammalian brain circuitry at scale. Sign up here; for instructions on how to become a part of this public crowdsourcing community, go to Ideascale Registration.