Wednesday, September 11, 2019
Pre-register to Participate in Metadata Automation DREAM Challenge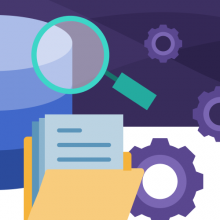 The Metadata Automation DREAM Challenge invites developers, data scientists, data curators and all professionals from the data science community to develop a solution to automate metadata annotation.
Participants will be asked to submit a solution to automate metadata annotation using available research data annotations and established terminologies/ontologies like:
Cancer Data Standards Registry and Repository (CADSR)
NCIthesaurus (NCIt)
A cash prize will be awarded to first, second, and third place winners. Entries will inform the development of the NCI Cancer Research Data Commons (CRDC).
Pre-register now to be notified when the challenge officially opens in Fall 2019.