Wednesday, July 29, 2020
NIH to Host Virtual Community Workshop on Jumpstarting Access to Clinical Data for COVID-19 Research
Register to Attend Virtually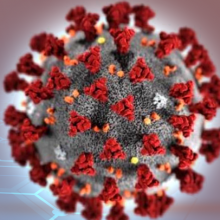 A summary of this workshop is now available at https://datascience.nih.gov/executive-summary-covid-19-jumpstart-workshop. 
The Office of Data Science Strategy at the National Institutes of Health (NIH) and the National Library of Medicine are hosting a virtual workshop on Jumpstarting Access to Clinical Data for COVID-19 Research on July 29, 2020.
NIH is committed to advancing research and its data science efforts to end the COVID-19 pandemic. As part of the larger NIH COVID-19 response, leadership is designing a COVID-19 Clinical Data Hub – a loosely federated system, built by researchers for researchers, to quickly make available the data necessary to address pressing COVID-19 research questions.
The goals and objectives of the workshop are to:
Discuss the challenges and approaches to data harmonization, data source linkage, and private/public data.
Review existing platforms within the NIH and how they approach COVID-19 use cases.
Develop an approach to data ingestion and harmonization that will position the NIH for success against the COVID-19 pandemic.
Understand the challenges and approaches to data tracing, appropriate representation, and avoiding selection bias.
Consider governance, data access committees, eligibility, and confidentiality in data use.
Understand the impact of social determinants of health on COVID-19 research.
Take forward the steps to make a call for action.
Workshop registration is on a first come, first serve basis. Register now for virtual attendance and join the Slack channel to connect with other participants.
Follow the event on Twitter and join the conversation using #NIHdata. 
Jumpstart Workshop Moderators, Panelists, Speakers, and Researchers Bios
Agenda
Session
Moderator
Panelists
Duration (EST)
Opening Remarks

Warren Kibbe
Patricia Brennan

 
11:00 – 11:10 a.m.
Keynote on COVID-19
Eric Topol
 
11:10 – 11:40 a.m.
Background
Susan Gregurick
 
11:40 – 11:50 a.m.

Acquiring and Linking Data from Different Clinical Environments

Lesley Curtis

George Hripcsak
Chris Chute
Jessie Tenenbaum

11:50 a.m. – 12:50 p.m.
Lunch Break
 
 
 
Creating and Using Platforms
Justin Guinney

Joshua Denny
Melissa Haendel
Alastair Thomson

1:30 – 2:20 p.m.
Generalizability, Reproducibility, & Validity
Robert Califf

Amy Abernethy
Philip Payne
Judy Murphy

2:30 – 3:20 p.m.

Things to Consider: Governance, IRB, DACs, Eligibility


Security Confidentiality

Stan Ahalt
Sam Michael

Craig Hayn
John Wilbanks
Mike Tartakovsky
Jaime Guidry Auvil

3:30 – 4:20 p.m.

Considering Issues of Diversity and Representativeness

Monica Webb Hooper

Oluwadamilola "Lola" Fayanju
4:30 – 5:00 p.m.
Finalize Vision and Next Steps
Robert Grossman
Patricia Brennan
 
5:00 – 5:30 p.m.