On December 6 and 7, the US Department of Health and Human Services (HHS) Office of the Chief Technology Officer (CTO) hosted an Opioid Symposium and Code-a-Thon to promote innovative ways to leverage technology and data to address the nationwide opioid epidemic.
The symposium brought together federal, state, and local stakeholders charged with addressing the opioid epidemic to share insights, promising practices, and innovative methods. It also included testimonials by a few of those personally affected by the disease, such as Bridget Farrell, whose daughter Delaney died of an opioid overdose. Her family's personal struggle highlighted the importance of identifying and sharing treatment options at the earliest stage possible.
Opioids' toll on individuals, families, and the nation at large is shocking. Drug overdose deaths and opioid-involved deaths continue to increase in the United States. According to the Centers for Disease Control and Prevention, 140 Americans die each day from drug overdoses, 91 specifically due to opioids. In 2015, 52,404 Americans died from opioid overdoses, and preliminary numbers indicate at least 64,000 died in 2016.
The majority of drug overdose deaths (more than six out of ten) involve a prescription or illicit opioid. Ending this epidemic is among the Department's top priorities, and to combat this crisis HHS has implemented a five-part strategy that provides the overarching framework for its opioid-related activities.
At the symposium, US Surgeon General Jerome M. Adams, MD, MPH, whose brother has struggled with addiction, reinforced the notion that the opioid phenomenon spares no one. Consequently, Adams emphasized, it is imperative to use all available data to more effectively develop solutions and prevention strategies to fight this battle.
The two-day event showcased many technology innovators who are using artificial intelligence, predictive analytics, and data-sharing strategies to mine data sources. They shared data and technology practices with proven positive outcomes, so state and local leaders can take them back to their communities to further their reach and impact.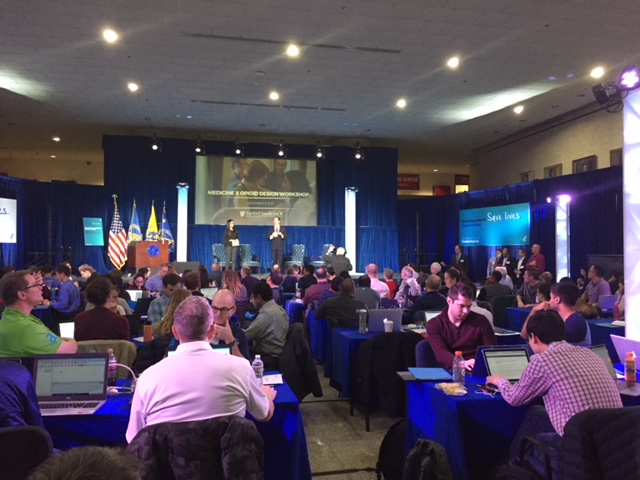 The second half of the opioid event, the Code-a-Thon, brought together 50 teams selected from over 300 applicants to develop innovative solutions addressing one of the following challenge tracks: Opioid Treatment, Opioid Usage, and Opioid Misuse Prevention.
Comprised of three to five members each, the teams included participants from across specialities, including computer programmers, public health advocates, and innovators. The teams worked 24 hours straight to create data-driven solutions that could have immediate and practical impact on the opioid crisis.
The teams received access to over 70 datasets related to opioids, including HHS sources (such the Medicare Part D Opioid Prescriber Summary and the CDC Opioid Prescriber Rates), data from state agencies (such as Indiana's Deaths from Drug Poisoning dataset), and data from private sources (such as the University of Wisconsin's County Health Rankings). Teams were also free to use their own data sources. (The CTO's office hopes to make many of these datasets publicly available in the future).
Three finalists were selected in each track to move on to the finals. Solutions were judged on design, potential for impact, technical achievement, and innovation.
The following three teams received $10,000 each for their innovative solutions:
The Visionist, Inc. (Columbia, Maryland)

Track: Prevention
Problem: How can you help federal, state, and local stakeholders predict and analyze the supply and movement of legal and illicit opioids?
Winning solution: Their program, Take Back America, assesses the unmet need in five states for takeback programs at pharmacies where unused or unneeded opioids can be returned, thereby taking a source of opioids out of circulation.
 

Origami Innovations (Yale University)

Track: Treatment
Problem: How can you help federal, state, and local stakeholders improve access to effective treatment and recovery services?
Winning solution: Their model allows first responders and health authorities to track in real-time events such as the outbreak of fentanyl overdoses in a community, enabling area hospitals and local health departments to allocate resources where they are most needed.
 

Opioid Prescriber Awareness Tool Team (OPAT)

Track: Usage
Problem: How can you help federal, state, and local stakeholders identify at-risk populations and their underlying risk characteristics of opioid misuse or abuse?
Winning solution: Their program provides physicians with a visual representation of their opioid-prescribing patterns compared with their peers. The tool also allows physicians to visualize the prescribing patterns of other physicians in their area to whom they might refer patients.
"HHS' Code-a-Thon was a major step forward in the efforts to use data to address the opioid crisis," Acting HHS Secretary Eric D. Hargan said. "The innovative ideas developed today could turn into tomorrow's solutions, as we work to combat the scourge of opioid addiction sweeping the nation."
US Chief Technology Officer Bruce D. Greenstein challenged participants to consider where and how their solutions could be adopted, implemented, and scaled in other settings.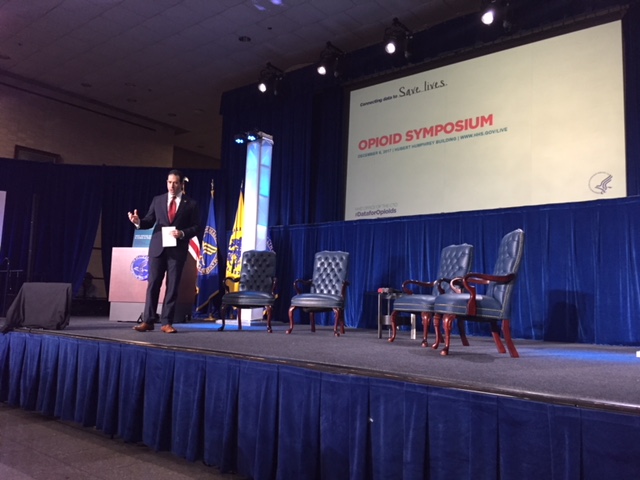 The innovations developed through this Code-a-Thon are just the beginning of solutions that may be devised by NIH or its grantees to stem the opioid addiction. In fact, the NIH Office of Translational Initiatives and Program Innovations at the National Institute on Drug Abuse (NIDA) shared information on how NIH and NIDA would continue fighting the epidemic of opioid addiction by funding programs to develop innovative technologies. Among these are the $100,000 for Start a SUD Startup Challenge, the Small Business Innovative Research grant program, and the Small Business Technology Transfer grant program.
-----
Though they did not emerge victorious, two NIH teams—one from the National Library of Medicine and the other from the National Institute of Diabetes and Digestive and Kidney Diseases (NIDDK)—contributed their insights and expertise to the Code-a-Thon. Check back next week to read more about their solutions and their experiences participating in the Code-a-Thon.
---
About the Authors: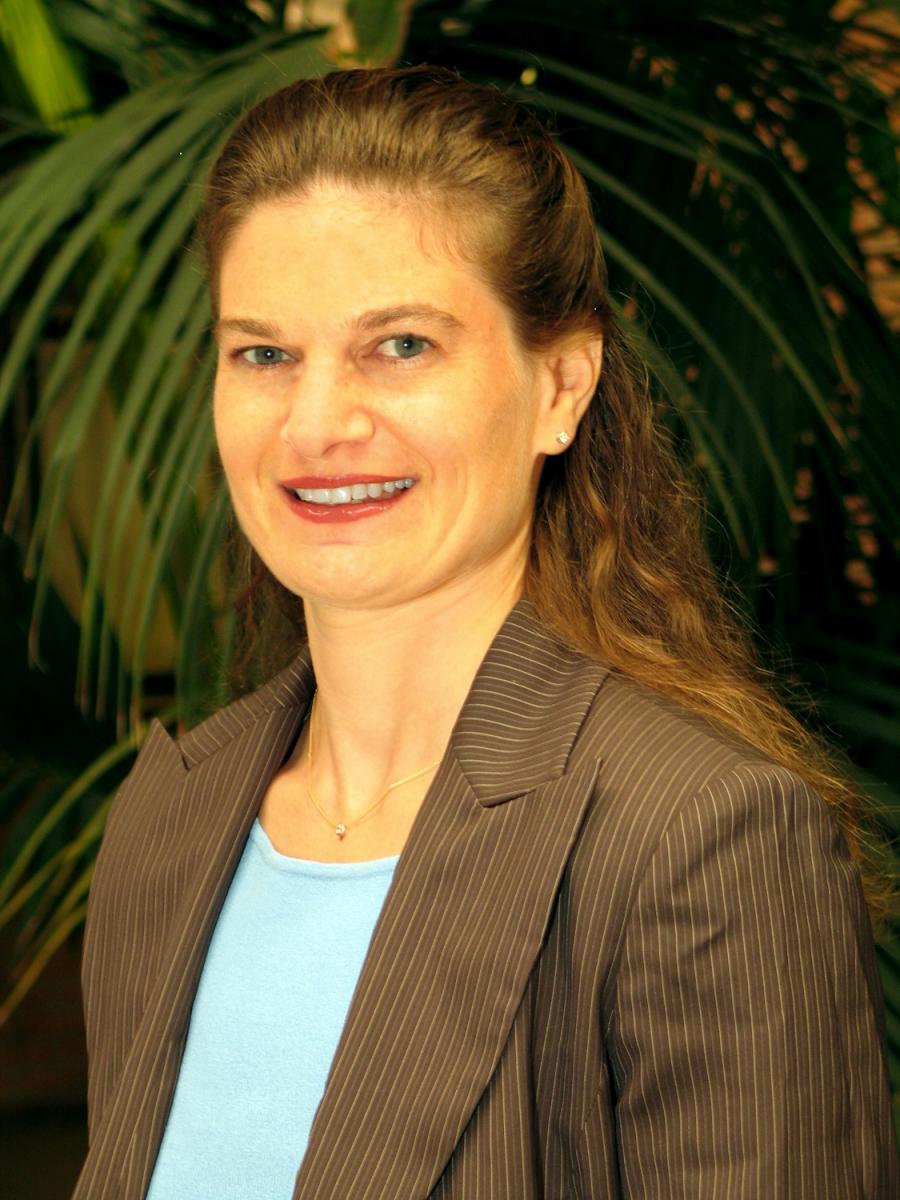 Elizabeth Kittrie is a Strategic Advisor for Data and Open Science at the National Library of Medicine (NLM) where she is involved in developing the NLM long-range strategic plan and leading data science and open science initiatives.  Prior to joining to the NLM, she served as a Senior Advisor to the Associate Director for Data Science at the National Institutes of Health, where she led open innovation efforts including the Open Science Prize, a collaborative partnership between the NIH, Wellcome Trust and Howard Hughes Medical Institute. Kittrie has also served as Senior Advisor to the Chief Technology Officer of the U.S. Department of Health and Human Services, where she led open government activities across HHS and coordinated the Department's efforts to develop a common Public Access Policy.  Prior to joining HHS, Kittrie served as the first Associate Director for the Department of Biomedical Informatics at Arizona State University.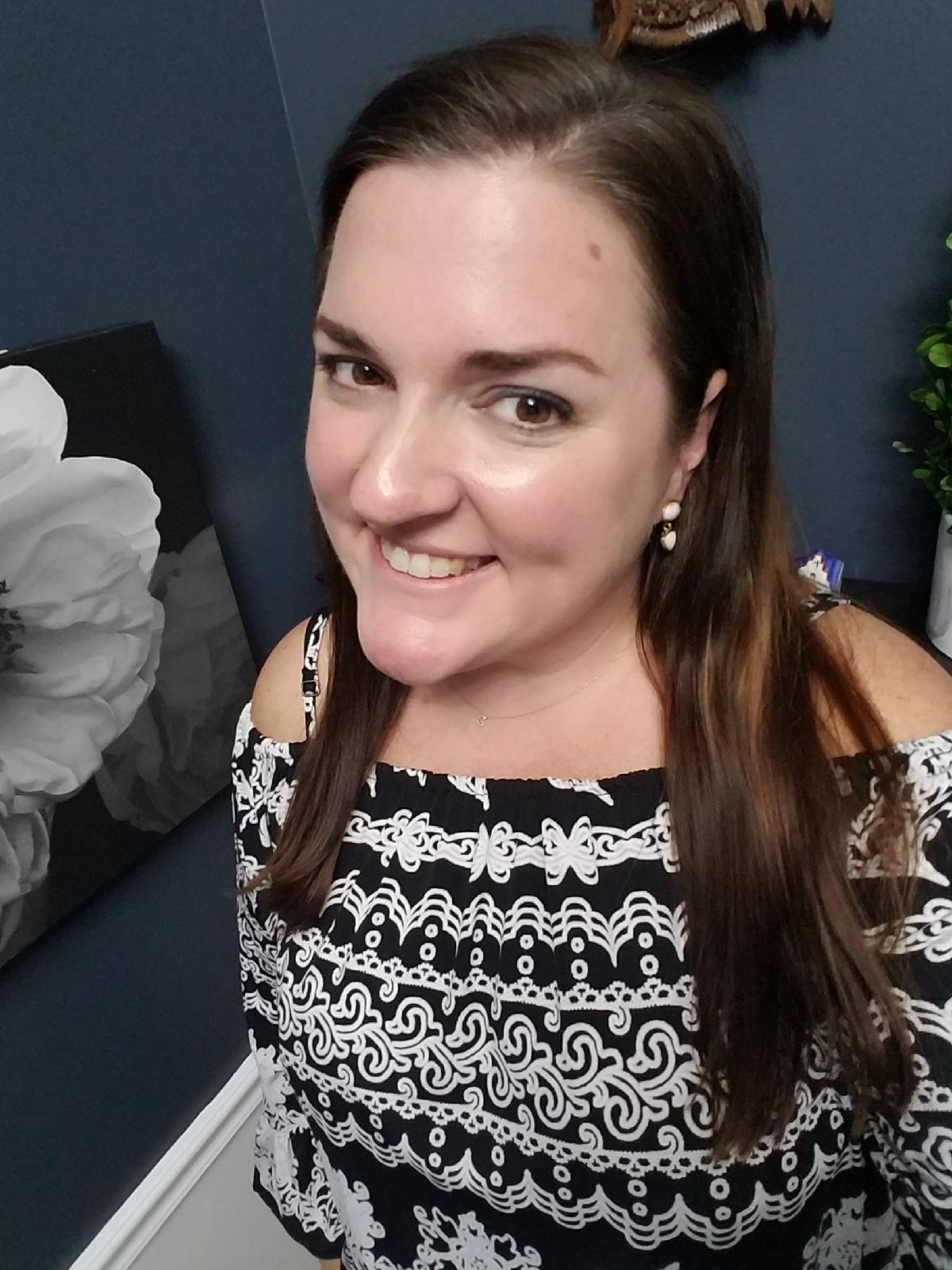 Grace Middleton is a contractor with ICF, serving as a Communication Specialist for Data Science at NIH. She oversees the development of the weekly blog, manages the Data Science social media accounts and the Data Science at NIH Updates weekly newsletter. Prior to joining NLM, Ms. Middleton was the Director of Communication for the Medical Reserve Corps Program in the Office of the Assistant Secretary of Preparedness and Response (ASPR). She developed, executed and oversaw the strategic communication plan for the program, which supported more than 900 community based units across the United States made up of over 190,000 volunteers.