America's opioid crisis isn't just about startling statistics. It also involves heart-breaking personal losses.
Here's an example that involves both. After speaking with two parents, each of whom had lost a child to opioid overdose, NIH Staff Scientist Dr. Vojtech Huser was emotionally moved—and more committed than ever to his research.
Dr. Huser, who works at the Lister Hill Center, a research arm of the National Library of Medicine (NLM), saw how the work done by his team was having a direct and meaningful impact on the many people currently suffering because of the opioid epidemic. He met the parents at the recent US Department of Health and Human Services (HHS) Office of the Chief Technology Officer (CTO) hosted Opioid Symposium and Code-a-Thon.
The HHS Code-a-Thon included 50 teams of three to five people each. These teams worked for two solid days—their dedication demonstrated when many stayed overnight in HHS headquarters—to develop resources to aid in the opioid addiction epidemic.
Both NLM and the National Institute of Diabetes and Digestive and Kidney Diseases (NIDDK) sent teams. When submitting their applications to compete in the Code-a-Thon, they needed to select a track on which to work: Opioid Treatment, Usage, or Misuse Prevention. Given the data available and the problems they hoped to address, both NIH teams selected Opioid Usage, but their solutions and approaches were very different.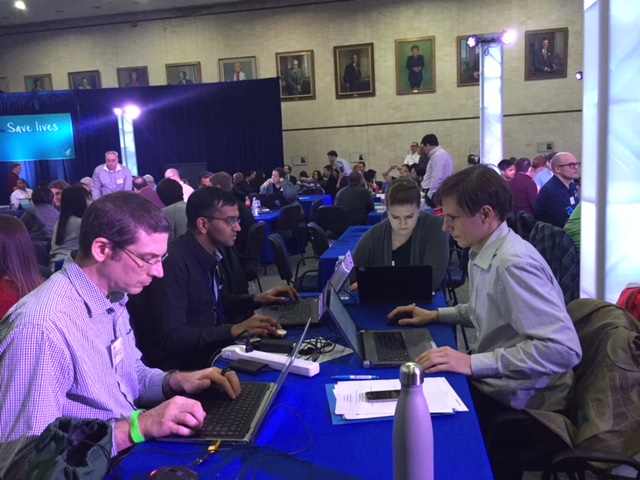 The team from NLM—spearheaded by Dr. Huser with assistance from NLM staff members Liz Amos, Melanie Huston, Ravi Teja Bhupatiraju, and Eric Moyer—focused on developing an application to help patients (or parents of patients) make an informed decision when choosing a treatment facility or addiction rehabilitation center—a critical decision with costly implications, both personally and economically. Their idea was to leverage federal data about treatment centers from Substance Abuse and Mental Health Services Administration and extend it with ability to add comments from the patient or parent perspective.
Some members of the team worked on coding, while others worked on communicating and presenting the idea. The varying skills within the team made for dynamic discussions, new concepts for innovation, creative thinking, and ultimately, strong solutions.
The NIDDK team included Drs. Joseph McKenna (team lead), Patrick Fletcher, Jung-Min Han, Danh-Tai Hoang, and Kimberly Leblanc. Together, they used machine learning to design a predictive model of future opioid epidemic hot spots, i.e., US counties in which the number of opioid-related deaths is likely to increase in the near future. They used county-level risk factor data, such as employment rate, education level, and number of primary care physicians, and then inferred causal relationships between the risk factors. The team reasoned that county and federal policymakers should find the predictions and causal relationships helpful for deciding how to allocate resources and design interventions to address epidemic outbreak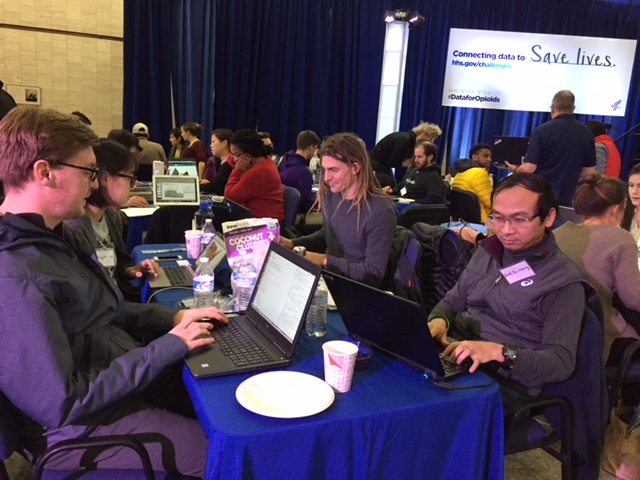 s.
While neither team took a top prize, all left the event with positive experiences and an eagerness to participate in future Code-a-Thons.
As Dr. McKenna explained, "The opioid epidemic is currently causing thousands of preventable deaths in America. My family has been directly impacted by abuse of prescription opioids. I was interested in applying my skills, data analysis, and modeling to help mediate the epidemic. I think the competitive and group aspects of the Code-a-Thon fostered creative work in a short time span."
Participants agreed that working collaboratively in such a large and powerful way—with federal and private data—created the right climate for breakthroughs and innovation, while leveraging the tremendous knowledge and skill of the people who work in NIH's 27 Institutes and Centers.
Liz Amos, librarian with the National Information Center on Health Services Research and Health Care Technology (NICHSR) and member of the NLM team, is already thinking about similar future events. "NLM hosts several excellent hackathons through the NCBI [National Center for Biotechnology Information] and in collaboration with universities and other institutions," she said. "They are an incredible and valuable experience—I encourage anyone interested in data science to get involved!"
So whether you're an NIH staff scientist, a post-doctoral fellow, a librarian, or a programmer, consider applying your background, expertise, and talents to the next Code-a-Thon or Hack-a-Thon and help create a healthier and more resilient country by solving one problem at a time.
---
About the Author: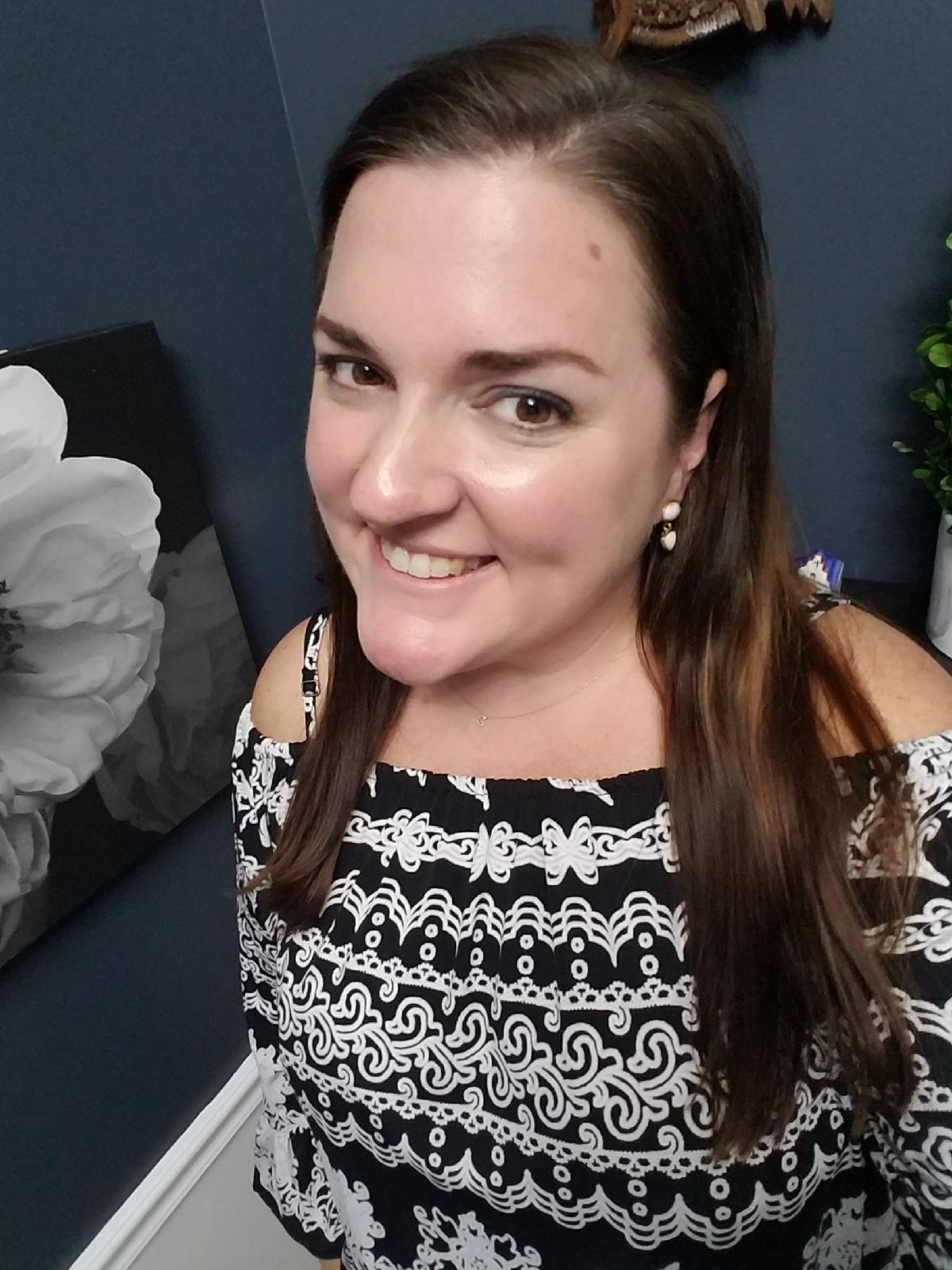 Grace Middleton (contractor with ICF) serves as a Communication Specialist for Data Science at NIH. She oversees the development of the weekly blog, manages the Data Science social media accounts and the Data Science at NIH Updates weekly newsletter. Prior to joining NLM, Ms. Middleton was the Director of Communication for the Medical Reserve Corps Program in the Office of the Assistant Secretary of Preparedness and Response (ASPR). She developed, executed and oversaw the strategic communication plan for the program, which supported more than 900 community based units across the United States made up of over 190,000 volunteers.