"Help NLM tell the story of open science."
That was the closing line of a proposal I read this February while an Associate Fellow at the National Library of Medicine (NLM). I liked that this project made such a curious and creative call to the reader, so I signed on, intrigued to explore open science and "tell its story."
My goal while leading this six-month project was to help NLM conceptualize open science and build connections and new initiatives for its advancement, but the first step was understanding what we mean by open science. After months of exploration and conversation, I know it to be a deceptively simple phrase.
I started by exploring the open science ecosystem. I combed publications and websites to see how different groups and institutions defined and visualized the term, and studied how certain advances in science and medicine would not have been possible if the underlying processes had been closed.
This research yielded examples of open science definitions, visualizations, and projects, but it also confirmed my hypothesis: open science, while often discussed, is not well understood nor uniformly defined. Some argue open science is simply science as it was originally practiced at the dawn of the scientific journal—that we need this term to differentiate science from the closed practice it's become. Others view open science with an entirely different and radical lens—that everything should be open and available in real time.
With hopes of focusing our understanding, I next interviewed eleven open science thought leaders. These individuals all work within the field of open science; some are dedicated to its exploration and promotion, while others blend their open science efforts with work in open policy, data science, or librarianship. I summarized these conversations to capture their key points, definitions, and recommendations for advancing open science at NLM.
While these conversations left me excited for the possibilities and benefits of open science, they, too, failed to produce a common definition. In fact, no two people defined it the same way.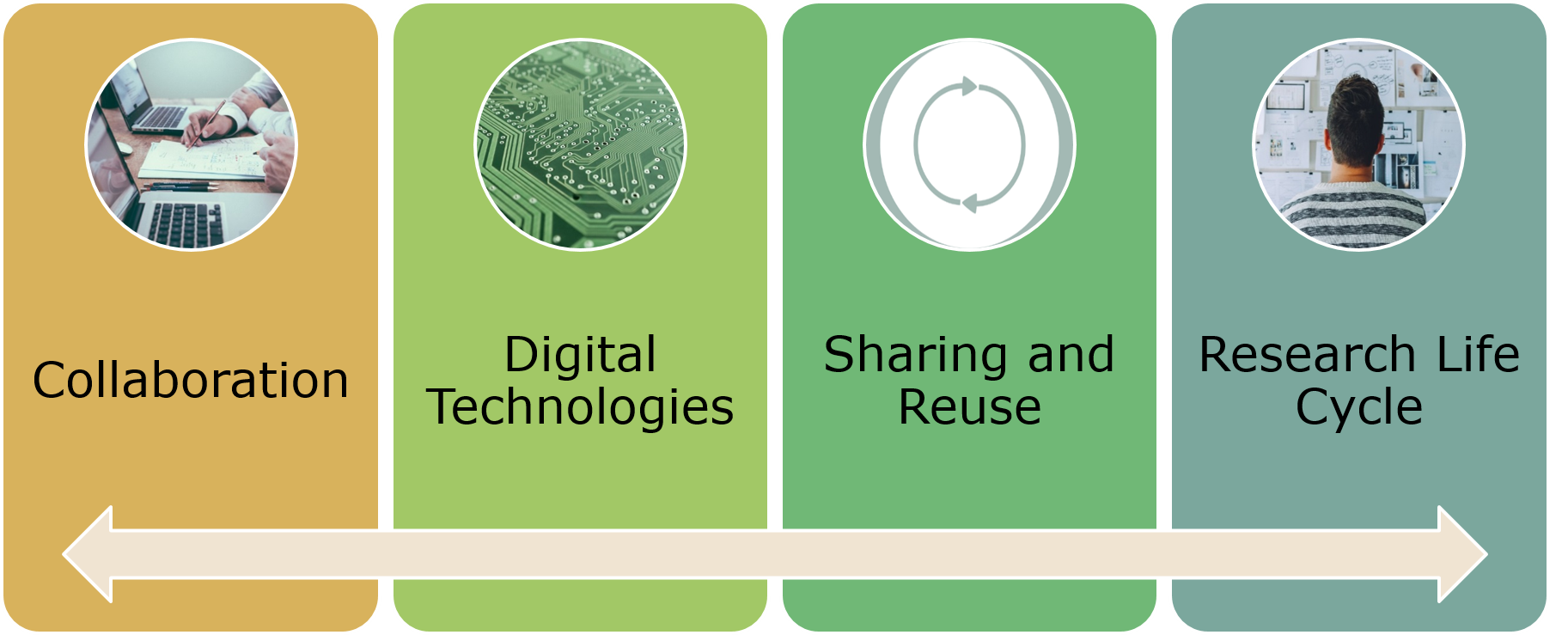 I determined that open science is—but is also far more than—the sharing of research data, but beyond that, I was reluctant to choose just one organization's or individual's definition, or to oversimplify. As I combed through the information I collected, I found that the concept of open science included these key characteristics:
Collaboration with people at different levels and in differing fields
A process rooted in and relying on digital technologies
Science conducted in a way that will allow for sharing and reuse
And involvement with any or all parts of the research life cycle
Drawing on these four characteristics, I proposed the following definition:
Open science is a concept to encompass the activities of the research lifecycle, wherein science is purposefully conducted with digital technologies and in collaboration with others, a combination that both allows for and facilitates the intentional sharing and reuse of all generated products.
But a definition is nothing without action and engagement. This project encouraged conversation that addressed new ways of viewing research and collaboration, and these dynamic discussions should continue.
We welcome your thoughts. What is open science to you?
---
About the Author: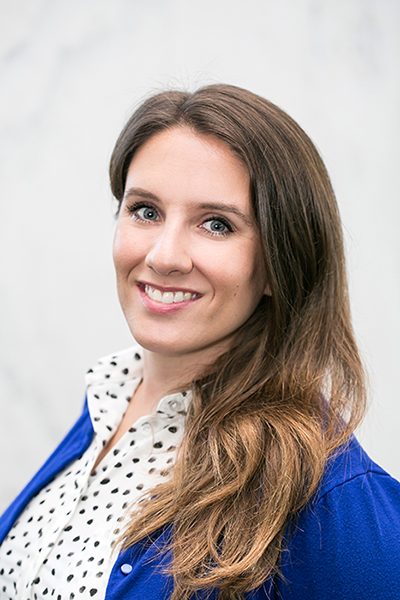 Kendra Godwin is a Research and Data Librarian and second-year NLM Associate Fellow at the NYU Health Sciences Library. There she works with their Data Services and Research, Education, and Clinical Support teams to support data efforts and the liaison program. She is further interested in clinical support, research collaboration, strategic planning, policy development, and the future of libraries.
Special thanks to those interviewed for this project:
Dr. Patricia Flatley Brennan, Director, National Library of Medicine
Dr. Russ Altman, Professor of Bioengineering, Genetics, Medicine, Biomedical Data Science, and Computer Science, and Director of the Biomedical Informatics Training Program, Stanford University
Elizabeth Marincola, Senior Advisor for Science Communications and Advocacy, African Academy of Sciences
Dr. Brian Nosek, Professor of Psychology, University of Virginia, and Co-founder and Executive Director, The Center for Open Science
John Wilbanks, Chief Commons Officer, Sage Bionetworks
Heather Joseph, Executive Director, Scholarly Publishing and Academic Resources Coalition (SPARC)
Dr. Christine Borgman, Distinguished Professor and Presidential Chair in Information Studies, University of California, Los Angeles (UCLA)
Dr. Erin McKiernan, Assistant Professor of Biomedical Physics, Universidad Nacional Autónoma de México
Lisa Federer, Research Data Informationist, NIH Library
Dr. Terry Yoo, Computer Scientist, Office of High Performance Computing and Communications (OHPCC), NLM
Dr. Ben Busby, Bioinformatics Training and Genomics Outreach Coordinator, National Center for Biotechnology Information (NCBI), NLM