Tuesday, May 2, 2023
DATA Scholars: Tackling Biomedical Research Challenges with Data Science Expertise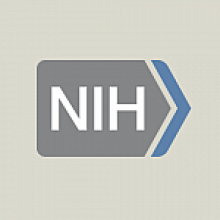 Susan Gregurick, Ph.D.
ODSS
Alison Lin, Ph.D.
ODSS
Anne Deslattes Mays, Ph.D.
NICHD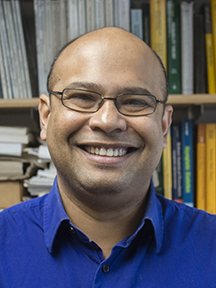 Ansu Chatterjee, Ph.D.
All of Us Research Program
April and May are exciting months for ODSS because of the influx of applications we receive for the Data and Technology Advancement (DATA) National Service Scholar Program. With applications closing May 15, we are anticipating more applications from experienced data and computer scientists and engineers looking to tackle challenging biomedical data problems with the potential for substantial public health impact.
In an increasingly data-rich world, data science advancement is essential to the NIH mission of enhancing health, lengthening life, and reducing illness and disability. ODSS created the DATA Scholar Program to bring talented professionals with the necessary expertise to advance high-impact NIH programs.
This year, NIH Institutes, Centers, and Offices are looking for skilled scientists and engineers for thirteen open projects, ranging from analyzing the nation's over-the-counter testing data to using large language models to understand immune cell communications. Each project contains detailed information on the projects' descriptions, goals, data sets involved, and points of contact.
Dr. Anne Deslattes Mays, a DATA Scholar at the Eunice Kennedy Shriver National Institute of Child and Human Development (NICHD), said that she sees her two-years at NIH as an "honor" and an opportunity to give back to the American population and the federal government.
"Getting the NICHD DATA Scholar position gave me credibility in my career and the ability to reinforce professional relationships with pediatric clinicians who are racing to help children with life-threatening conditions," Dr. Deslattes Mays said.
Dr. Ansu Chatterjee, a DATA Scholar matched with the All of Us Research Program, said that he enjoyed the collaborative research environment during his time with the program. "This environment exists both among the various cohorts of Data Scholars, as well as in the All of Us Research Program. There is a strong sense of the urgency and the importance of the work that we are doing, but simultaneously it's a fun atmosphere where everybody is willing to help each other and there are tremendous opportunities to learn and develop professionally."
"We are looking forward to welcoming in our next cohort of DATA Scholars to lead exciting, high-profile, transformative NIH projects," said Dr. Alison Lin, who oversees the management of the program. "DATA Scholars will have the opportunity to engage with policymakers, top researchers at NIH and other institutions, and the greater NIH data science community across broad disciplinary boundaries. If you are on the fence about applying, let this be your sign to do so!"
NIH has a tremendous cooperative atmosphere made even stronger by the incredible scientists in our DATA Scholar program. My colleagues and I eagerly await your applications for our 2023 cohort.
You can now view slides or watch the recording(link is external) from the 2023 DATA Scholar Program Information Session. Find more information and application instructions here. Applications will be reviewed on a rolling basis and are due no later than 11:59 p.m. EDT on May 31, 2023.
This page last reviewed on May 16, 2023