Monday, March 2, 2020
All Sequence Read Archive (SRA) Data Now Available in the Cloud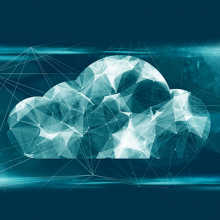 On Feb. 24, the National Library of Medicine announced that all controlled-access and publicly available data in the Sequence Read Archive (SRA) is now available through Google Cloud Platform and Amazon Web Services.
Beginning in September 2019, NLM moved five petabytes of publicly available SRA data to the STRIDES cloud service providers, and today the current total amount of data is more than 14 petabytes. For reference, one petabyte is equivalent to more than 4,000 digital photos per day for a lifetime.
Read more about how having SRA in the cloud benefits researchers on the NCBI Insights blog.
--
The Council of Councils advises the NIH Director on matters related to the policies and activities of the Division of Program Coordination, Planning, and Strategic Initiatives. The Council established the SRA Data Working Group in 2019. On Jan. 24, 2020, the working group submitted to the Council an interim report and recommendations on how the National Center for Biotechnology Information can move the data to the cloud sustainably.