STRIDES Initiative
About the STRIDES Initiative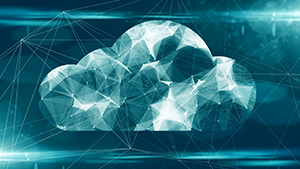 The first STRIDES Initiative partnership was established with Google Cloud in July 2018; a second partnership was established with Amazon Web Services (AWS) in September 2018. Microsoft Azure was established as a third partner in July 2021.
Read more
Show less
Each CSP partner is working with its billing and administrative partner to establish billing relationships that will support NIH's and NIH-funded investigators' use of the respective cloud web services at a discounted rate. These partnerships are enabling NIH to make high-value datasets more accessible to researchers, helping optimize technology-intensive research, and lowering the technical, administrative, and economic barriers for research.
Going forward, NIH plans to leverage different capabilities of these commercial cloud service providers, and those of any future partners, to further realize NIH's research mission.
The NIH Science and Technology Research Infrastructure for Discovery, Experimentation, and Sustainability (STRIDES) Initiative allows NIH to explore the use of cloud environments to streamline NIH data use by partnering with commercial providers. NIH's STRIDES Initiative aims to modernize biomedical research by reducing economic and process barriers in utilizing commercial cloud services. These partnerships enable access to rich datasets and advanced computational infrastructure, tools, and services.
The STRIDES Initiative is one of many NIH-wide efforts to implement the NIH Strategic Plan for Data Science, which provides a roadmap for modernizing the NIH-funded biomedical data science ecosystem. Data generated via biomedical research continues to outpace the ability to process, store, and analyze in many local environments.
By leveraging the STRIDES Initiative, NIH and NIH-funded institutions can begin to create a robust, interconnected ecosystem that breaks down silos related to generating, analyzing, and sharing research data. NIH-funded researchers with an active NIH award may take advantage of the STRIDES Initiative for their NIH-funded research projects. Eligible researchers include NIH intramural researchers and awardees of NIH contracts, other transaction agreements, grants, cooperative agreements, and other agreements.
Benefits of using the STRIDES Initiative include:
Professional services—Access to professional service consultations and technical support from the STRIDES Initiative partners.
Training—Access to training for researchers, data owners, and others to help ensure optimal use of available tools and technologies.
Discounts on STRIDES Initiative partner services—Favorable pricing on computing, storage, and related cloud services for NIH Institutes, Centers, and Offices (ICOs) and NIH-funded institutions.
Potential collaborative engagements—Opportunities to explore methods and approaches that may advance NIH's biomedical research objectives (with scope and milestones of engagements agreed upon separately).
To learn more about the STRIDES Initiative and the support services offered, visit the STRIDES website. Extramural institutions may find these Frequently Asked Questions useful.
about
Services Provided Through the STRIDES Initiative
Ready to get started exploring NIH cloud resources? Through the STRIDES Initiative, NIH and NIH-funded institutions have access to discounts and credits on cloud services and tools. Additionally, shared services—such as consultation, cloud training, initial program/project setup, and reporting—are offered and managed by the NIH STRIDES Initiative team.
What are my responsibilities?
Each member of your team will play a role at some point during the process of using the STRIDES Initiative to access cloud resources. Whether you are program management staff, an awardee, or a funded academic institution, you will either be responsible for or have oversight on the activities conducted under the STRIDES Initiative.
These responsibilities include:
Configuring and migrating your data to the cloud with assistance from the NIH STRIDES Initiative team and the STRIDES Initiative partners
Managing your data environment in the cloud including setting policies for the environment and who can access your data
Monitoring and controlling spending to avoid overages
Maintaining your data once migrated to the cloud
Ensuring that proper information security controls are in place and followed
Providing training on your cloud environment appropriate for users and architects
Working to make data FAIR as much as possible
The STRIDES Initiative offers support services to assist you in effectively using the available cloud resources. These include:
Consultation
Coordination between STRIDES Initiative partners and your program/project
Initial Program/Project Setup Under the STRIDES Initiative
Cloud Training
Reporting
This page last reviewed on April 11, 2023