Tuesday, October 1, 2019
Artificial Intelligence Healthcare –
From Prevention & Diagnostics to Treatments Workshop on Oct. 1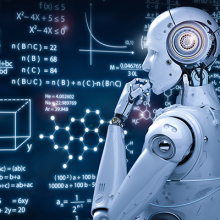 Register now to attend the Artificial Intelligence Healthcare – From Prevention & Diagnostics to Treatments Workshop on Oct. 1, 2019, from 8:30 a.m. – 5:30 p.m. The workshop will be held in the Ruth Kirschstein Auditorium, Building 45, on the main NIH campus in Bethesda, Md., and online via videocast.
Attendees may register for in-person or online attendance. 
The NIH Artificial Intelligence Interest Group, Office of Intramural Research and NIH AI Working Group for Autonomous Therapeutics are supporting this workshop.