Wednesday, October 16, 2019
Data Science Fellowship Opportunity
Cancer Drug Discovery Data Scientist Positions Open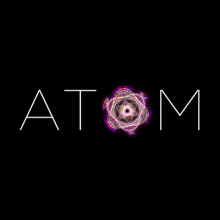 The Accelerating Therapeutics for Opportunities in Medicine (ATOM) Consortium is accepting applications for their Cancer Drug Discovery Data Scientist Fellowship program. This one-year appointment in computationally-driven cancer drug discovery is part of a unique public-private partnership and will begin in early 2020. Scientists with doctoral degrees and backgrounds in biomedical or computational disciplines interested in cross-disciplinary training and collaboration are encouraged to apply.
An optional virtual information session will be held on  Oct. 28 to provide potential applicants with an opportunity to ask questions about the fellowship program and application process.
Application submissions will be considered as they are received. Apply now.
Learn more at datascience.cancer.gov.