Monday, March 15, 2021
Bringing Data Science to Addiction Research: Fireside Chat with Dr. DJ Patil
NIDA Data Science Careers Seminar Series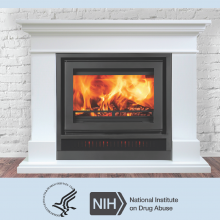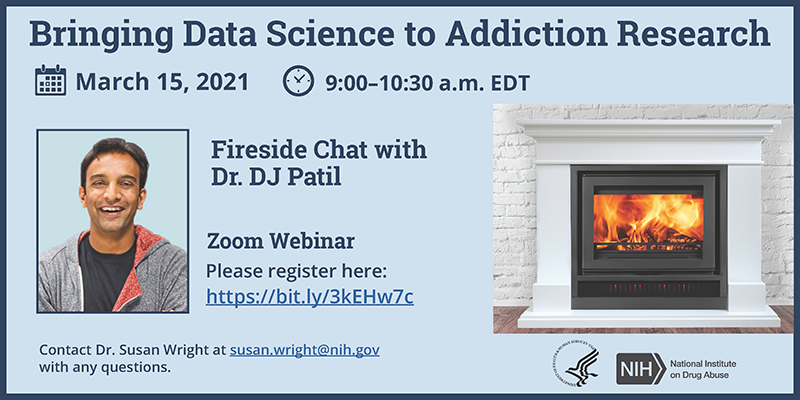 March 15, 2021 9–10:30 a.m. EDT
Zoom Webinar
Please register here:
https://bit.ly/3kEHw7c
NIDA is hosting a four-part data science careers seminar series this spring titled Bringing Data Science to Addiction Research. The goal of this seminar series is to highlight the career paths of prominent data scientists and inspire a new generation of data science researchers who focus on addiction.
This series will take place on the following dates from 9-10:30 a.m. EDT (please note that this is during Daylights Savings Time): March 15, March 22, March 29, and April 5.
A separate registration will be required for each session.

Contact Dr. Susan Wright at susan.wright@nih.gov with any questions.

This series will kick off with a fireside chat with Dr. DJ Patil on March 15 from 9-10:30 a.m. EDT.