Monday, July 6, 2020
Data Science for Science Teachers Boot Camp
Apply by May 1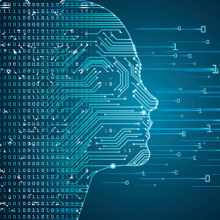 Deadline to apply extended to May 1
The National Institutes of Health's Office of Data Science Strategy is offering a Data Science Boot Camp for science teachers interested in learning how to incorporate data science into the classroom. The camp will be held July 6-10 in Shady Grove, Md.
This workshop will provide hands-on training for data science tools commonly used by the biomedical research community and will enable participants to:
Network with and learn from leaders in the data science field.
Discuss strategies and success stories with a network of educators from across the country.
Learn about NIH programs that support educational partnerships and STEM programs.
To apply for this free workshop, applicants must be a U.S. high school teacher, community college instructor, or tribal college faculty member who teaches science, technology, engineering, or math courses.
Applications are due May 1 by 5 p.m. EDT, and applicants will be notified via email of their selection status by May 22. Accepted participants must attend all five days of the boot camp.
For more information, contact Allissa Dillman, Ph.D., at allissa.dillman@nih.gov.