Tuesday, January 26, 2021
Developing Digital Biomarkers from Co-Design with Patients to Crowdsourcing Challenges
January seminar for the "Partnering with the Public for Biomedical Research" series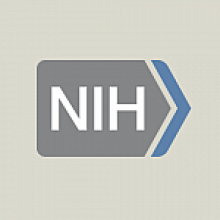 We invite you to attend the second seminar in the "Partnering with the Public for Biomedical Research" seminar series, hosted by the NIH Citizen Science Working Group.
Date: January 26, 2021 from 12:00 pm-1:00 pm, ET
Event title: Developing Digital Biomarkers from Co-Design with Patients to Crowdsourcing Challenges
Speakers: Larsson Omberg, Ph.D., Sage Bionetworks, mPower
                 Jennifer Schaff, Ph.D., Elder Research
                 Vanessa Barone, MPH, Sage Bionetworks
WebEx: Registration required, click here
Sage Bionetworks is a nonprofit biomedical research and technology organization founded in 2009. With the mission to establish actionable biomedical observations through the reliable analysis and responsible sharing of representative data, Sage focuses on developing and applying open practices to data-intensive research to advance human health.
mPower is a series of mobile research studies for understanding Parkinson's Disease through the unique experience of individuals affected. It is run by Sage Bionetworks and was established in 2015. Through a mobile application, participants use physical and cognitive activities as well as symptom, medication, and trigger tracking to develop insights into patterns and progression of their disease over time.
Elder Research is a data science consulting firm specializing in focused analytics strategy development, high-performance data science solutions, and skills training for clients. Data scientists and engineers at Elder Research are experts in machine learning, time series forecasting, text mining and natural language processing, cloud analytics, predictive analytics, graph analytics, and data visualization. Elder Research aims to transform data, domain knowledge, and algorithmic innovations into world-class analytic solutions.
Seminar series description:  The purpose of the Partnering with the Public for Biomedical Research seminar series is to raise interest and awareness among NIH staff, researchers, and the public of the broad range of citizen science and crowdsourcing approaches available to accomplish biomedical research. The seminars will highlight the variety of methods used by different organizations that have successfully partnered with various communities to advance research.
The series will explore different topics involving data and citizen science and address key considerations in this field including engaging different communities, data collection, communication and dissemination, and ethics and privacy.  When possible, the seminars will feature a scientist-citizen scientist pair. The seminars will focus on projects, programs, and initiatives at the intersection of data science and citizen science.
This event is open to the NIH and the public.
Please note that, with the speakers' authorization, the seminar will be recorded for the NIH and the general public.
Event contact information: citizenscience@nih.gov
Individuals with disabilities who need Sign Language Interpreters and/or reasonable accommodation to participate in this event should contact citizenscience@nih.gov and/or the Federal Relay (1-800-877-8339) in advance of the seminar series.