Thursday, October 24, 2019
Machine Learning Multiscale Modeling (ML-MSM) Consortium
Register Now for the Oct. 24-25 ML-MSM Meeting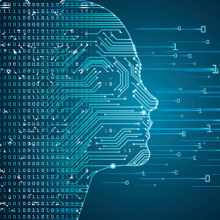 Registration is now open for the Machine Learning Multiscale Modeling (ML-MSM) Consortium meeting, "Integrating Machine Learning with Multiscale Modeling for Biomedical, Biological, and Behavioral Systems." The meeting will be held Oct. 24-25, 2019, at the NIH main campus in Bethesda, MD, and is hosted by the Interagency Modeling and Analysis Group (IMAG) and the MSM Consortium. Meeting co-chairs are Suvranu De and Ellen Kuhl.
The objective of this meeting is to identify the perspectives, challenges, and opportunities of integrating machine learning with multiscale modeling (ML-MSM) in biomedical, biological, and behavioral systems.
Poster abstracts and online registration are due October 1.
Find out more on the IMAG website.