Monday, April 20, 2020
NCI-DOE Collaboration 2020 Ideas Lab: Toward Building a Cancer Patient "Digital Twin"
Apply by April 30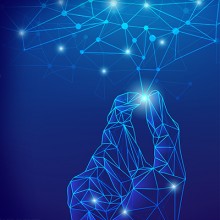 An Ideas Lab to Shape the Future of Predictive Modeling Across Scales from Biology to Clinical Care
Apply to be part of this exciting 5-day workshop to collaborate with peers and develop concepts for a digital twin component that, within the next 2–3 years, will advance the development of a model of an individual cancer patient. These projects should lead to disease and intervention-specific models and simulations, using mathematical, active learning, and ensemble model approaches.
Who should apply for the Ideas Lab?
Cancer researchers, clinicians, biomedical engineers, bioinformaticians, AI researchers, data scientists, computational scientists, and mathematical modelers—including mechanistic, data-driven, and multi-scale modelers—should apply.
Applicants will be selected to create a balance of diverse expertise.
Note: NCI staff, contractors, and fellows can apply if they're eligible to receive independent research awards.
Deadline: Thursday, April 30 at 5:00 p.m. ET. Learn more and apply today!
Dates: July 6-10, 2020. Applicants must be available to participate in all five days.
Questions? Contact ECICC_Community@nih.gov.
The Ideas Lab is a collaboration between the National Cancer Institute (NCI), the Department of Energy, and the Frederick National Laboratory for Cancer Research on the Joint Design of Advanced Computing Solutions for Cancer (JDACS4C).