Friday, February 5, 2021
NCI-DOE Collaboration 2021 Virtual Workshops
Accelerating Precision Radiation Oncology Through Advanced Computing And Artificial Intelligence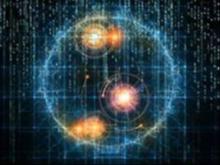 Since 2016, the National Cancer Institute (NCI) and the U.S. Department of Energy (DOE) have been collaborating on the Joint Design of Advanced Computing Solutions for Cancer (JDACS4C) program. The JDACS4C mission is to simultaneously accelerate advances in predictive oncology and computing. Advancing development of radiation oncology is an emerging focus area.
The purpose of this workshop series is to explore emerging and futuristic opportunities among DOE, NCI and partner institutions to advance radiation therapy. Essential components include:
Personalized, adaptive, improved treatment through understanding and development of mechanism-based, computationally enabled modeling.
Advanced computing to achieve dynamic, multiscale, data-informed, clinically actionable predictions and decision making.
Anticipated outcomes of the series include creating the scope and goals for potential new NCI-DOE collaboration projects, development of a multi-institutional report with a visionary perspective, and opportunities to engage and collaborate with cross-domain researchers and clinicians. Participants will be selected to achieve balanced representation across disciplines and career levels from basic science, clinical practice and computational science. All of these disciplines are needed and invited, and there is no fee to participate in the workshops. Individual interested in participating should apply today at bit.ly/Rad_Onc_Wkshops_Apply.
A recording of the January kickoff event can be found at https://player.vimeo.com/video/506318316. The workshop series schedule is below.
Questions should be directed to ECICC_Community@nih.gov.  
 
Date
Workshop
March 10, 2021
1:30 pm – 5:30 pm ET

The Biological Machinery for Advancing Radiation Oncology: Mechanisms, Systems, and Simulations

March 12, 2021
1:30 pm – 5:30 pm ET

The Frontiers of Computational Modeling and Simulations in Multiscale Radiation Oncology

March 18
1:30 pm – 5:30 pm ET

Learning from Care Delivery: The How and Why of Multi-omics, Biomarkers, and Prediction for Radiation Oncology

March 19
1:30 pm – 5:30 pm ET

Multimodal Patient Trajectories: Individual Predictive Modeling

March 29
12:00 pm – 6:00 pm ET

World Café-style Workshop – Fusion of the Half-day Workshops Culminates in a Directional Whitepaper on The Future of Data and Computing-Enabled Radiation Oncology