Wednesday, March 11, 2020
NHLBI Announces Big Data Challenge to Create New Paradigms for Heart Failure Research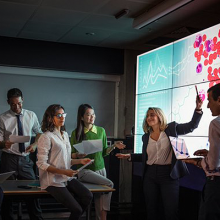 The National Heart, Lung, and Blood Institute recently announced the Big Data Challenge: Creating New Paradigms for Heart Failure Research. NHLBI seeks to foster innovation and address the need for new, open-source disease models that can define sub-categorizations of adult heart failure through this competition.
Up to five winners will be selected with each winning up to $50,000. NHLBI will award up to a total of $250,000. The competition period ends at 12 p.m. EDT on Aug. 28.
More information is available about this challenge on the NHLBI website and on Challenge.gov.