Monday, March 16, 2020
NIAMS Requesting Input to Advance AI-ready Data Generation and Scalable Computational Approaches
Responses Due May 1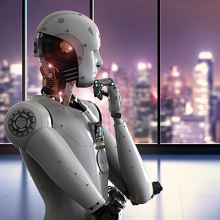 The National Institute of Arthritis and Musculoskeletal and Skin Diseases (NIAMS) is seeking public comments on the needs and opportunities to develop, advance, and implement scalable computational approaches and to generate new or repurpose existing artificial intelligence (AI)-ready datasets in support of musculoskeletal, rheumatic, and skin diseases research (NOT-AR-20-009).
NIAMS invites input from the public to help define community needs pertaining to  
Scalability of computational and modeling approaches (including large-scale AI and machine learning methods).
Creating new datasets or re-purposing existing datasets to advance NIAMS-relevant research.
Scientific and professional organizations are strongly encouraged to submit a single response that reflects the views of their organization's membership.
More information is available in the guide notice and inquiries may be directed to Anthony Kirilusha, Ph.D., at 301-594-5055 or Anthony.kirilusha@nih.gov.