Friday, July 9, 2021
NIH Announces Upcoming Opportunity in Artificial Intelligence, Health Disparities
Webinar to be held July 15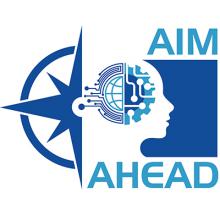 The National Institutes of Health (NIH) recently launched an exciting new program called the Artificial Intelligence/Machine Learning Consortium to Advance Health Equity and Researcher Diversity, or AIM-AHEAD. Read the program's goals and find the latest updates on the program's website: bit.ly/nih-aim-ahead.
Upcoming Research Opportunity
On July 7, the NIH issued a Notice of Intent to Publish (NOT-OD-21-156) a Research Opportunity Announcement (ROA) to establish the AIM-AHEAD Coordinating Center (A-CC). The official announcement will be released on or around Tuesday, July 13. Interested applicants are encouraged to read the notice and check the program website for updates on July 13.
The AIM-AHEAD program expects the A-CC to include experts from diverse social, cultural, economic, academic, and industrial backgrounds and communities. NIH is particularly interested in applications led by institutions and organizations that have a core mission to serve minorities and other under-represented groups impacted by health disparities. (See NIH's Interest in Diversity)
Important Dates
July 15, 4-5 p.m. ET: Technical assistance webinar (register now!)
July 20 (anticipated): Letters of intent due

The letters of intent will be reviewed by NIH staff and specific applicants will be invited to submit full proposals and compete.

July 27 (anticipated): Full proposals due
Early September: Award(s) made
This opportunity has a short response and awards under this solicitation will be issued as Other Transaction Agreements (OTA), which are not grants, contracts, or cooperative agreements. OTA awards involve active NIH program management. The OTA funding mechanism provides NIH with the flexibility to design unique collaborations with non-traditional partners and private sector entities that may not have experience with commonly used assistance mechanisms such as grants and cooperative agreements.
Questions about this ROA should be directed to AIM-AHEAD_ROA@od.nih.gov.