Tuesday, July 13, 2021
NIH Issues Research Opportunity to Establish AIM-AHEAD Coordinating Center
Informational webinar to be held July 15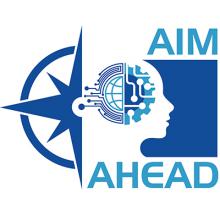 The National Institutes of Health (NIH) today released a Research Opportunity Announcement (ROA) titled "AIM-AHEAD Coordinating Center: Artificial Intelligence/Machine Learning Consortium to Advance Health Equity and Researcher Diversity" (OTA-21-017).
The Artificial Intelligence/Machine Learning Consortium to Advance Health Equity and Researcher Diversity (AIM-AHEAD) program will establish mutually beneficial and coordinated partnerships to increase the participation and representation of researchers and communities currently underrepresented in the development of AI/ML models and enhance the capabilities of this emerging technology, beginning with electronic health record data.
Important Dates
July 15: Informational webinar
July 22: Letters of Intent due
Aug. 3: Proposals due
Sept. 8: Earliest start date
The funding instrument for this ROA is the Other Transactions (OT) Award mechanism. OT awards are not grants, cooperative agreements, or contracts, and use an Other Transactions Authority, provided by law. Policies and terms for individual OT awards may vary between awards. Each award is issued with a specific agreement, which is negotiated with the recipient and details specific terms and conditions for that award.
Interested applicants are encouraged to register for an optional informational webinar, which will be held July 15 from 4-5 p.m. ET. A recording of the webinar will be made available at the AIM-AHEAD webpage on July 16.
About the Opportunity
This solicitation will establish the AIM-AHEAD Coordinating Center (A-CC), which will build a consortium of institutions and organizations that have a core mission to serve underrepresented or underserved groups (minority populations, low socioeconomic, rural, sexual gender minorities) impacted by health disparities (e.g., Historically Black Colleges and Universities, Tribally Controlled Colleges and Universities, etc.).
The A-CC will focus initially on coordination, assessment, planning, and capacity building to enhance the use of artificial intelligence (AI) and machine learning (ML) in research among the consortium institutions and organizations; and to build and sustain trusted relationships between the consortium and groups impacted by health disparities. The A-CC will be comprised of four main cores. This solicitation invites applications that address one or more of these:
Leadership/Administrative Core: Lead the overall A-CC, recruit and coordinate consortium members , project management, partnerships, stakeholder engagement, and outreach to enhance the diversity of researchers in AI/ML related research, with emphasis on health disparities research, and to establish trusted relationships with health disparities groups to enhance the diversity of data used in AI/ML research.
Data Science Training Core: Assess, develop, and implement data science training curriculum to enhance capacity among diverse population groups, specifically underrepresented or underserved groups impacted by health disparities.
Data and Research Core: Determine and address research priorities and needs in linking and preparing linking and preparing multiple sources and types of research data to form an inclusive basis for AI/ML use cases that will illuminate strategies and approaches to ameliorate health disparity.  This may include facilitating the extraction and transformation of data from electronic health records (EHR) for research use and consideration of social determinants of health as crucial contributors to health.
Infrastructure Core: Assessment of data, computing, and software infrastructure models, tools, resources, data science policies, and AI/ML computing models that will facilitate AI/ML and health disparities research; and establishment of pilot data and analysis environments to accelerate overall A-CC aims.
Agency Contacts
Scientific Research Contact(s): AIM-AHEAD_ROA@od.nih.gov
Financial/Agreements Officer: Dede Rutberg; rutbergd@mail.nih.gov
To learn more about the AIM-AHEAD program, visit https://datascience.nih.gov/artificial-intelligence/aim-ahead and https://aim-ahead.net/