Friday, July 9, 2021
NIH Request for Information on Streamlining Access to Controlled Data from NIH Data Repositories
Responses due Aug. 9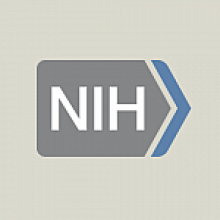 The National Institutes of Health (NIH) released today a Request for Information (RFI) on streamlining access to controlled data from NIH data repositories (NOT-OD-21-157). Responses are due Aug. 9. 
The NIH is requesting input on strategies for harmonizing, simplifying, and streamlining mechanisms for accessing data in NIH-supported controlled-access data repositories that continue to uphold robust data privacy and security protections. In particular, NIH would like to understand better researchers' experiences in finding and accessing controlled access data housed in NIH-supported repositories and the extent to which existing NIH policies address aggregation and linkage of controlled access data.
The RFI is one of several NIH activities to engage stakeholders on this topic. Interested parties may find additional information at: https://datascience.nih.gov/streamlining-access-to-controlled-data.
Questions on this RFI should be directed to Vivian Ota Wang, Ph.D., at streamliningdata-rfi@nih.gov.