Monday, September 13, 2021
NIH Virtual Workshop on Broadening Cloud Computing Usage in Biomedical Research
Sept. 13-14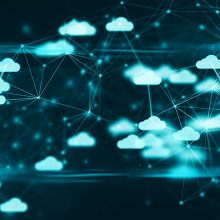 UPDATE: Watch Day 1  Watch Day 2
The National Institutes of Health is hosting a virtual workshop on broadening cloud computing usage in biomedical research on Sept. 13-14. The goal of the workshop is to gain insights on the barriers toward equitable access to cloud resources. 
The NIH Office of Data Science Strategy, the National Institute of General Medical Sciences, the National Institute on Minority Health and Health Disparities, and the Center for Information Technology are co-leading this workshop to explore the needs, challenges and opportunities of cloud computing in these institutions.
Students, faculty, and researchers from universities and colleges within Institutional Development Award-eligible states, Research Centers in Minority Institutions, and Minority Serving Institutions, and representatives from funding agencies, are invited to participate in this two-day workshop. 
Agenda
Needs and Challenges of Cloud Computing
Purpose: Provide an overview of cloud computing and NIH STRIDES, discuss the needs and challenges to adopt cloud computing in universities and colleges within the IDeA-eligible states, institutions with Research Centers in Minority Institutions (RCMIs) and Minority Serving Institutions (MSIs).
Monday, September 13, 2021 (1:00pm–4:40pm)
Time
Details
1:00pm – 1:05pm

Introduction of the Workshop, Organizing Committee, Slido and Live poll Q1
Dr. Fenglou Mao, NIH/ODSS

1:05pm – 1:10pm

Opening Remarks
Dr. Jon Lorsch, NIH/NIGMS

1:10pm – 1:25pm

Going Beyond FAIR to Create a Connected and Equitable Data Ecosystem
Dr. Susan Gregurick, NIH/ODSS

1:25pm – 1:55pm

Strategies and Trends on Cloud Computing at NIH  
Mr. Nick Weber, NIH/CIT

1:55pm – 2:05pm

Live poll Q2-Q8
Dr. Fenglou Mao, NIH/ODSS

2:05pm – 2:10pm

Breakout and XLeap instructions
Dr. Fenglou Mao, NIH/ODSS

Breakout Subgroups (7 Breakout Session):

INBRE – 2 individual sessions

Moderator - Erika Kim & Yang Zhou / Scribe -  Sherika Wynter
Moderator – Lakshmi / Scribe - Lumy Sawaki-Adams
Moderator – Krishan Arora & Ravi Ravichandran / Scribe - Jaqueline Cattell

RCMI – 2 individual sessions

Moderator - Luca Calzoni / Scribe -  John Gachago
Moderator – Deborah Duran / Scribe - Kristin Hook

MSI – 2 individual sessions

Moderator - Sabrina Epou & Mike Ojiere / Scribe -  Mike Ojiere
Moderator – Patrick Brown & Fenglou Mao / Scribe - Jared Taylor

TCU

Moderator - Dorothy Castille & Nick Weber / Scribe – Sheila Caldwell

Backup scribes: Erin Walker

2:10pm – 2:30pm

Brainstorm Session (20 mins) - When you look into cloud computing, what is the biggest challenge for you to start cloud computing? E.g., culture and needs of cloud computing, education of cloud computing, raining, cloud IT support, domain-specific workspace/workflow support, cost, etc.

What is the status in your institution and your goal?
What are the challenges to meet your goal?
How to address the challenges?
What is the potential impact if the challenges are addressed?
Other Thoughts?

2:30pm – 3:00pm
Deep Dive Session 1 (30 mins)
3:00pm – 3:30pm
Deep Dive Session 2 (30 mins)
3:30pm – 4:00pm
Deep Dive Session 3 (30 mins)
4:00pm – 4:15pm
Break  
4:15pm – 4:35pm

Breakout Subgroups Report Back (5 mins each)

INBRE subgroups
RCMI subgroups
MSI subgroups
TCU subgroups

4:35pm – 4:40pm

Closing Remarks and Summary (5 mins)
Dr. Deborah Duran, NIH/NIMHD
Applications and Opportunities in Cloud Computing
Purpose: Present use cases from diverse users to demonstrate their experience of cloud computing and discuss the opportunities of cloud computing.
Tuesday, September 14, 2021 (1:00pm–4:45pm)
Time
Details
1:00pm – 1:15pm

Opening Remarks – Cloud Computing Training Sandbox  
Dr. Lakshmi Matukumalli, NIH/NIGMS

1:15pm – 1:30pm

Bioinformatics Training Using Cloud based computing
Dr. Benjamin King, University of Maine

1:30pm – 1:45pm

Enhancing the Proteomics Core Facility Operation through Use of Cloud Computing
Stephanie Byrum, University of Arkansas Medical Sciences, Little Rock  

1:45pm - 2:00pm

Leveraging the Cloud for Teaching Applied Data Science at HBCUs
Dr. Gloria Washington, Director Affective Biometrics Lab, Howard University

2:00pm – 2:05pm

Live poll Q9-Q11
Dr. Patrick H. Brown, NIH/NIGMS

2:05pm – 2:10pm

Breakout and XLeap instructions
Dr. Patrick H. Brown, NIH/NIGMS

Breakout Subgroups: (7 Breakout Session) Cloud Computing Opportunities in Biomedical Research

INBRE – 2 individual sessions

Moderator - Erika Kim & Yang Zhou / Scribe - Sherika Wynter
Moderator – Lakshmi / Scribe - Lumy Sawaki-Adams
Moderator – Krishan Arora & Ravi Ravichandran / Scribe - Jaqueline Cattell

RCMI – 2 individual sessions

Moderator - Luca Calzoni / Scribe - John Gachago
Moderator – Deborah Duran / Scribe - Kristin Hook

MSI – 2 individual sessions

Moderator - Sabrina Epou & Steve Tsang / Scribe - Todd Reilly
Moderator – Patrick Brown & Fenglou Mao / Scribe - Jared Taylor

TCU

Moderator - Dorothy Castille & Nick Weber / Scribe – Sheila Caldwell

2:10pm – 2:15pm

Moderators to highlight Day 1 topics

2:15pm – 2:35pm

Brainstorm session (20 mins) - If you were to adopt cloud computing, how will it expand your current approach to conduct research?

What is the status in your institution and your goal?
What are the challenges to meet your goal?
How to address the challenges?
What is the potential impact if the challenges are addressed?
Other Thoughts?

2:35pm – 3:05pm

Deep dive session 1 (30 mins)

3:05pm – 3:35pm

Deep dive session 2 (30 mins)

3:35pm – 4:05pm

Deep dive session 3 (30 mins)

4:05pm – 4:20pm

Break

4:20pm – 4:40pm

Breakout Subgroups Report Back (5 mins each)

INBRE subgroups
RCMI subgroups
MSI subgroups
TCU subgroups  

4:40pm – 4:45pm

Summary and Closing Remarks 
Dr. Ming Lei, NIH/NIGMS