Wednesday, February 3, 2021
Office of Data Science Strategy Announces Seminar Series on Data Sharing and Reuse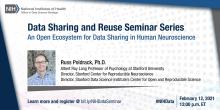 The National Institutes of Health (NIH) Office of Data Science Strategy (ODSS) is launching a new seminar series to highlight exemplars of data sharing and reuse on Feb. 12 at noon EST. The monthly series will highlight researchers who have taken existing data and found clever ways to reuse the data or generate new findings.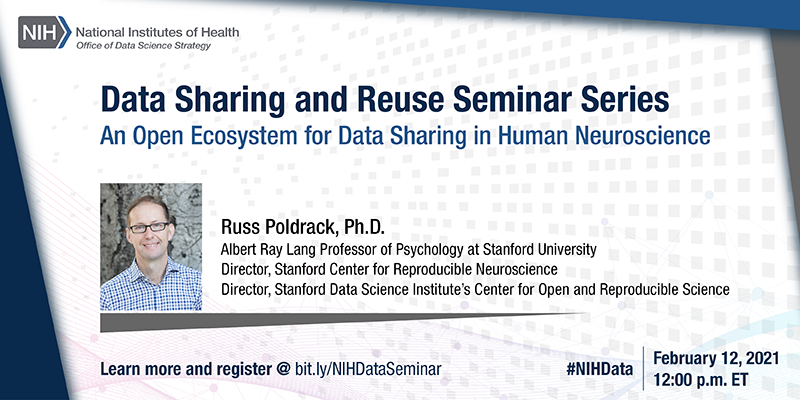 The February seminar will be presented by Russ Poldrack, Ph.D., who will speak on "An Open Ecosystem for Data Sharing in Human Neuroscience." Poldrack will discuss data sharing efforts related to the OpenNeuro project and the various infrastructure parts—such as Brain Imaging Data Structure, or BIDS—that play a role. He will also share lessons learned in the neuroimaging community as data sharing becomes more common.
Poldrack is the Albert Ray Lang Professor of Psychology at Stanford University and the director of both the Stanford Center for Reproducible Neuroscience and Stanford Data Science Institute's Center for Open and Reproducible Science.