Tuesday, March 9, 2021
Office of Data Science Strategy Celebrates Women's History Month
Join us at upcoming events highlighting women's contributions to data science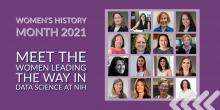 The National Insititutes of Health (NIH) Office of Data Science Strategy is celebrating Women's History Month with two upcoming seminars and a series featuring women making an impact on data science at NIH.
March 12, 12 p.m. ET: Dr. Alisa Manning to Speak at Data Sharing and Reuse Seminar Series [REGISTER]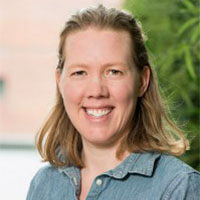 Alisa Manning, Ph.D., will present the March Data Sharing and Reuse Seminar on "Opportunities for NIH Cloud Interoperability Approaches to Improve Outcomes of Pediatric Diseases."
The Pediatric Cardiac Genetics Consortium Study is an observational study of participants with congenital heart defects. The Framingham Heart Study is a longitudinal population cohort of participants and their offspring who had not yet developed overt symptoms of cardiovascular disease or suffered a heart attack or stroke and who have been followed over many years. Whole genome sequence data has been generated in these cohorts by multiple NIH programs, including the Gabriella Miller Kids First Pediatric Research Program and the NHLBI's Trans-Omics for Precision Medicine Program.

Dr. Manning will present a pilot analysis demonstrating how researchers can gain access to data sets on multiple NIH Cloud Platforms and perform an analysis with data from different NIH programs. She will describe interoperability features that are being championed by the NIH Cloud Platform Interoperability Effort and highlight important data governance lessons encountered along the way.

Dr. Manning is Assistant Investigator, Massachusetts General Hospital; Associated Scientist, Broad Institute; and Instructor, Harvard Medical School.
March 16, 2 p.m. ET: Dr. Susan Gregurick to Deliver Lecture at "Women Leaders in Academic Research" Series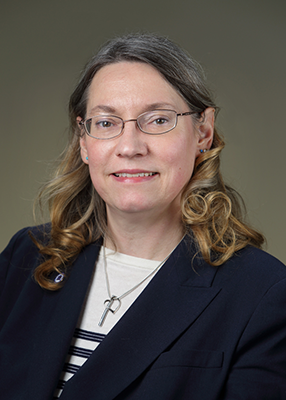 Susan Gregurick, Ph.D., will deliver the March lecture at the "Women Leaders in Academic Research" series hosted by the NIH Center for Interventional Oncology on March 16 at 2 p.m. EDT. Gregurick is the NIH Associate Director for Data Science and Director, Office of Data Science Strategy. In this lecture, she will share her personal journey from "closet geek" to data science leader. She'll take a look back at memorable data science milestones that have led to where we are in data science today. Additionally, Dr. Gregurick will highlight other women leaders in data science at NIH to celebrate Women's History Month and showcase the team of people working toward a modern data ecosystem at the largest biomedical research agency in the world.
The lecture will be broadcast live at: https://videocast.nih.gov/watch=41742. The event is open to the public and no registration is required.
NIH Women in Data Science
Get to know some of the women making an impact in data science at NIH by visiting our Women in Data Science page. New profiles will be added throughout the month.