Thursday, September 26, 2019
Symposium on Personal Control of Genomic Data for Research on Sept. 26-27
Register Now for In-Person Attendance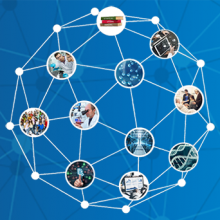 Registration is now open for in-person attendance at the National Cancer Institute's (NCI) Symposium on Personal Control of Genomic Data for Research. The event will be held Sept. 26-27, 2019, in the Masur Auditorium, Building 10, on the main NIH campus in Bethesda, Md. In-person attendees are invited to submit an abstract for a poster presentation during the symposium.
The symposium will host sessions on the following topics:
Motivations for and perceptions of participants controlling their own data
Facilitating personal control of sharing data: existing approaches and platforms
Risks and benefits to participants and their communities
Sharing data in healthcare settings – the role of individuals who wish to share their data
Please sign up for NCI's mailing list for updates about the symposium. For questions regarding this symposium, email NCIParticipantShareData@mail.nih.gov.