Friday, July 9, 2021
Webinar on Streamlining Access to Controlled Data at NIH: Tackling Challenges and Identifying Opportunities
Save the Date: July 9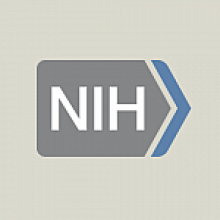 Save the date for the National Institutes of Health (NIH) webinar titled "Streamlining Access to Controlled Data at NIH: Tackling Challenges and Identifying Opportunities" on Friday, July 9, 2021, from 10 a.m. to 1 p.m. EDT. 
This webinar will explore perspectives on the challenges and opportunities in accessing controlled data stewarded by NIH. This event will be open to all interested participants with opportunities to hear from thought leaders on this topic as well as to ask questions and provide ideas with follow-up activities. The webinar will be of particular interest to data scientists and investigators who use NIH data resources.  
Organized by the NIH Controlled Data Access Coordination Working Group, the webinar will help inform the group's recommendations to NIH leadership on ways to streamline access to controlled data. Please stay tuned for registration details and additional opportunities to share your thoughts.