Women in Data Science: Jennifer Couch, Ph.D.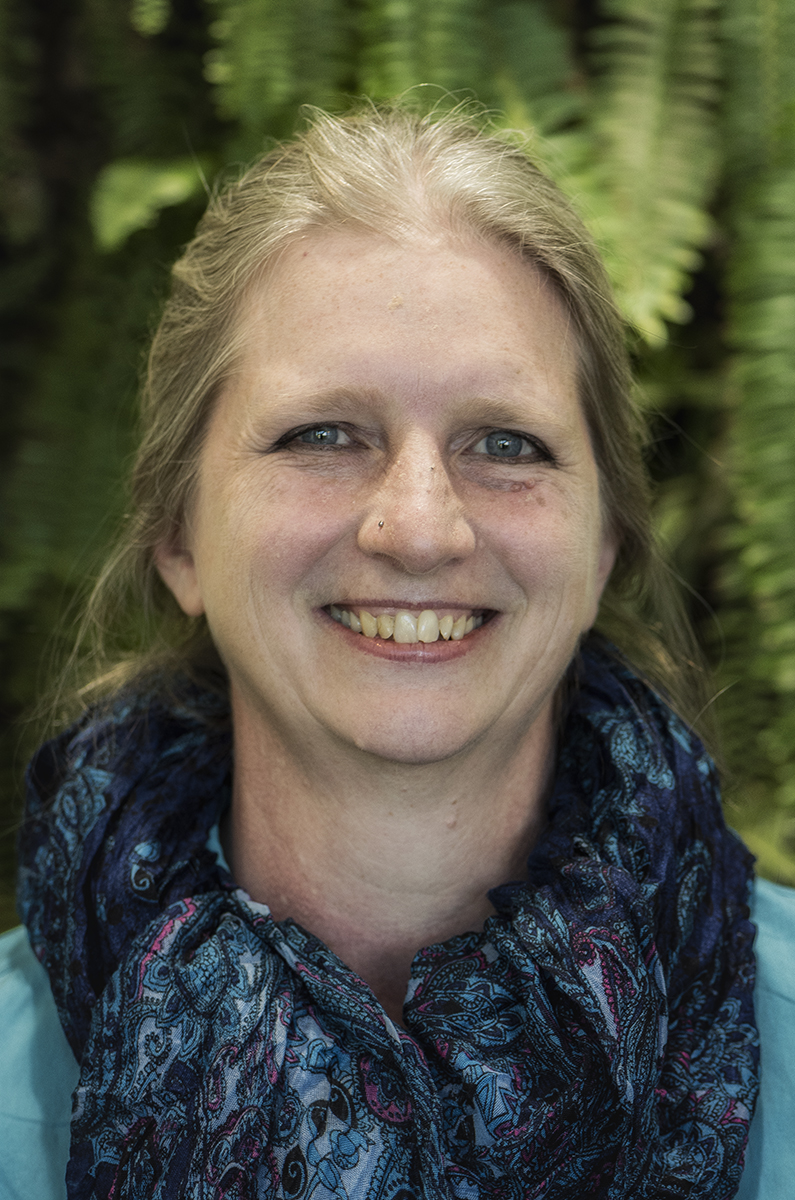 Jennifer Couch, Ph.D.
Chief, Structural Biology and Molecular Applications Branch
National Cancer Institute (NCI)
NIH Citizen Science Coordinator
Bringing new approaches to biomedical research:
Like most of us here at NIH, I wear many hats. I lead programs in technology development, mathematical modeling, and data science within the NCI, and across NIH and in collaboration with other agencies, I am the NIH Citizen Science Coordinator. My focus is on bringing new, diverse and often "outsider" perspectives, tools, approaches, and methods into the biomedical research space. There's no shortage of innovative methods and creative solvers out there in biomedical research and in scientific and technical disciplines, but also in fields not typically associated with research such as game design. In addition, patients, community members and the public often have unique insights, contextual knowledge, and creative problem-solving skills that make critical contributions to complex scientific questions when they are provided with the right tools.  
We recently hosted a series of events designed to provide inspiration and a foot in the door for some of these solvers. Through the Cancer Moonshot program, we organized Dataviz+Cancer, a series of micro labs and an expo—bringing experts from game design, user experience, virtual and augmented reality, and visualization together with a wide range of cancer experts to discuss opportunities and meet potential new collaborators. To provide inspiration and guidance on how to "talk to the other side" we started each short, virtual event with talks from a set of inspiring leaders in cancer research, game design, VR, and user-experience.  
On finding the right collaborators:
Think collaboration, think partnering…but don't lose your own unique focus. Data science, in all its many forms, is inherently multi-disciplinary and the problems it solves, the questions it enlightens and the "a-ha" moments it enables are critical to advancing a wide range of biomedical science. Biomedical research relies on data science as a key component, whether that's AI, multi-scale mathematical models, data environments, user-experience approaches or new analysis methods. But, data science applied without context or knowledge isn't useful. Hone your own skills, don't be afraid to try out new methods, and find yourself collaborators who have interesting questions and who will know the answer when they see it…and those who appreciate that your skills and insights are critical to your joint project's success.
What do you think is the biggest data science accomplishment NIH has achieved in the past year and why?
I think the biggest accomplishment we achieve each year is not a single accomplishment but rather the compilation of so many innovative new approaches or adapted methods or collaborative ventures that bring new insights to biomedical research. I am always impressed by the creativity of our research community: biologists, clinicians, social scientists, data scientists, mathematicians, engineers and so many others.
Inspiring others to enjoy eating at home during a pandemic:
When the pandemic sent us all home to telework for what we thought would be a few weeks, I started sending out a bi-weekly collection of my recipes for friends who wanted to know how to cook tasty, internationally inspired food using mainly local ingredients while trapped at home…that "eating@home" collection is now over 200 pages long.
Dr. Couch holds a Ph.D. in genetics. She was featured in a blog post titled "Women in Tech at NIH: Togetherness Enables Transformation" guest authored by ODSS Director Dr. Susan Gregurick for the NLM's Musings from the Mezzanine in September 2020 and a lecture Gregurick delivered in March 2021 titled "Women Leading the Way: Stories of the Women (and Men) Making an Impact on Data Science at NIH."
This page last reviewed on March 19, 2021