Women in Data Science: Allissa Dillman, Ph.D.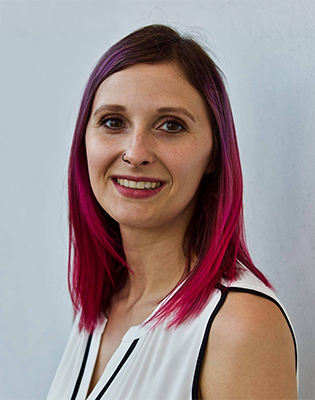 Allissa Dillman, Ph.D.
Engagement and Outreach Lead
Office of Data Science Strategy
Leads NIH codeathons and runs the Data Science for Science Teachers Boot Camp
Enabling the next generation of data scientists:
I enable data science by enabling the next generation of data scientists. I run data science training programs for a wide variety of learners, including "train the trainers" workshops for STEM educators, and organize codeathons to bring together diverse communities toward creatively solving relevant biomedical questions. I also ran the first women-led codeathon at NIH, a codeathon with an all-female organization and leadership that had team projects proposed, led, developed, and presented by women.
You are better than you know:
You are better than you know! A lot of brilliant women carry this false perception of their relative lack of experience and yet they have already accomplished so much. Seek out multiple mentors; it is always helpful for me to have multiple viewpoints from people with differing career paths and life trajectories. Finally, interact with the women's data science and coding communities. They have supportive online environments where you can ask questions, explore problems, find mentorship, and find presenting opportunities.
What's a fun fact about you?
I was a hair model for Bubbles Salon's annual Hair Wars show five years running. If you ever visit the Bethesda Bubbles behind the Home Depot, you can see pictures of all the creative themes we have participated in over the years. I have been Tweedledee (from "Alice in Wonderland"), a leopard, an '80s punk rocker, a stingray, and Wolverine in various hair shows. 
Dr. Dillman holds a Ph.D. in computational neuroscience. She was featured in a lecture Dr. Susan Gregurick, ODSS director, delivered in March 2021 titled "Women Leading the Way: Stories of the Women (and Men) Making an Impact on Data Science at NIH."
This page last reviewed on March 22, 2021