Thursday, September 15, 2022
Director's Blog Post
Conversation with the Coding it Forward Civic Digital Fellow, Snipta Mallick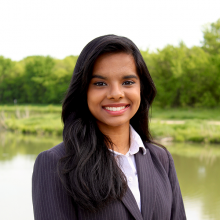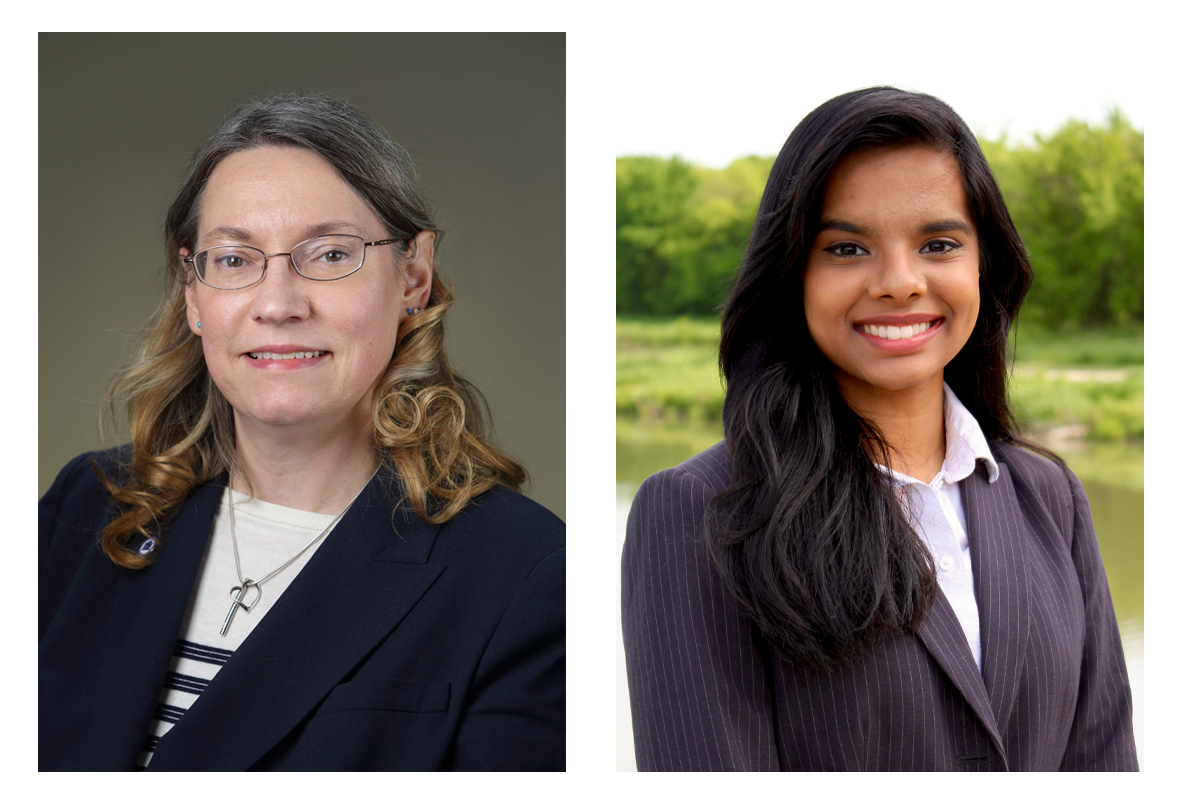 Each summer, the NIH hosts several Civic Digital Fellows from Coding it Forward, a non-profit focused on the next generation of technology leaders. The fellows, who are undergraduate and master's-level students, spend 10 weeks channeling their computational expertise towards hands on experience with biomedical data-related challenges. Although the fellowship was traditionally in-person, the fellows have been working remotely with their NIH mentors and teams since 2020.
Dr. Susan Gregurick, Director of the NIH Office of Data Science Strategy, spoke with Snipta Mallick, a 2021 Coding it Forward fellow, about her experience in the program and how it led to her current full-time employment at ODSS post-graduation.
Dr. Gregurick: Tell me a little bit about your academic background. How did that help you get involved in the Coding it Forward program at the NIH?
Mallick: I was a computer science and cognitive science double major minoring in artificial intelligence/machine learning at the University of Texas at Dallas. I was also a Eugene McDermott Scholar and a member of the honors program. I actually learned about the Coding it Forward program through an alumnus who was in one of the first cohorts of fellows. I was really involved in the policy space and I was also doing a lot of computer science stuff while I was in undergrad, and Coding it Forward really gave this perfect opportunity to explore both worlds. The mission is to empower the next generation of mission-driven technologists. And they accomplish this by through a 10-week program where they pair young technologists with government agencies. And that, to me was a really great idea, especially because I was really interested in civic tech in health care.
Dr. Gregurick: You were matched with NIH staff in the Office of Data Science and Emerging Technologies (ODSET) at the National Institute of Allergy and Infectious Diseases (NIAID). How was that experience, and what kind of work did you do with them?
Mallick: Working with them was a great experience. COVID-19 made it a bit difficult to build communities in 10 weeks. I was in Texas, and the other fellow working with us was in California, so that working virtually experience was definitely different. But my mentors Dr. Steve Tsang and Dr. Chris Marcum really went out of their way to make sure that we were having face time with them and taking time out of their busy schedules to check in with us and talk about the progress of the project.
During my time at NIAID, I designed and coded algorithms that helped my mentors automatically manage the funding applications coming into the office and worked towards the NIH mission of funding more data science grant applications. I also built a platform-independent dashboard to annotate and visualize the rich portfolio of funded data science projects. I presented my work along with the other members of her cohort at the end of the 2021 fellowship, marking a successful end to their 10 weeks. 
Overall, the Coding it Forward program was really fun. Even though we didn't get to meet each other in person, we always had virtual events and things that we did together. Rachel Dodell and Ariana Soto, directors of the Coding it Forward Program, worked with Coding it Forward alumni to organize events like virtual escape rooms and hosted talks with public speakers in the civic technology space. It was really inspiring to see all the great work people who have careers in civic technology have done.
Dr. Gregurick: For any future applicants, to ODSS or to the Coding it Forward program, how did you turn your summer fellowship into a full-time position at the NIH?
Mallick: Around graduation, I reached out to my mentor and told him that I was on the job hunt and asked if it was possible for me to come back to the NIH. He had recently moved to ODSS, and he and some other folks at ODSS made it happen. In the end, I was hired onto the team through an outside contracting company.
Dr. Gregurick: What type of work do you do now that you're in your full-time position at ODSS?
Mallick: One of the biggest learning experiences that I've had so far is understanding ODSS policy and our strategic plan for data science. A lot of what I've been doing is helping investigators use Fast Healthcare Interoperability Resources (FHIR) for clinical research, so it's been interesting to be propelled out of a day of just coding into planning clinical informatics trainings and how to present and communicate programs like FHIR to the public.
Dr. Gregurick: If you could talk to a student interested in the Coding it Forward program or in pursuing a data science role in the government, what advice would you give them?
Mallick: I think the biggest piece of advice I would give to someone who is in my position, maybe two years ago, is to be prepared to learn a lot, especially in the sense that oftentimes, you're brought into the government as a young technologist who knows what's out there and what the latest technologies are. Technology moves and improves really quickly, and often the government doesn't move quite that fast. Your role as a technologist will be to bring in that outside knowledge and expertise and promote the adoption of new technology within your team, and to use that to help the NIH solve some of our biggest challenges in, for example, cancer research.
Snipta is a superb example of the wonderful students who join the NIH each summer as a Coding it Forward fellows, and we are so lucky to have her on our team now at ODSS. If you're interested in joining the Coding it Forward program, you can visit the Coding it Forward website.
You can also learn more about the NIH's 2022 fellows and their projects and backgrounds.
Learn more about the Coding it Forward Civic Digital Fellowship Program.
This page last reviewed on December 9, 2022