Tuesday, July 11, 2023
Swapping Data Management Recipes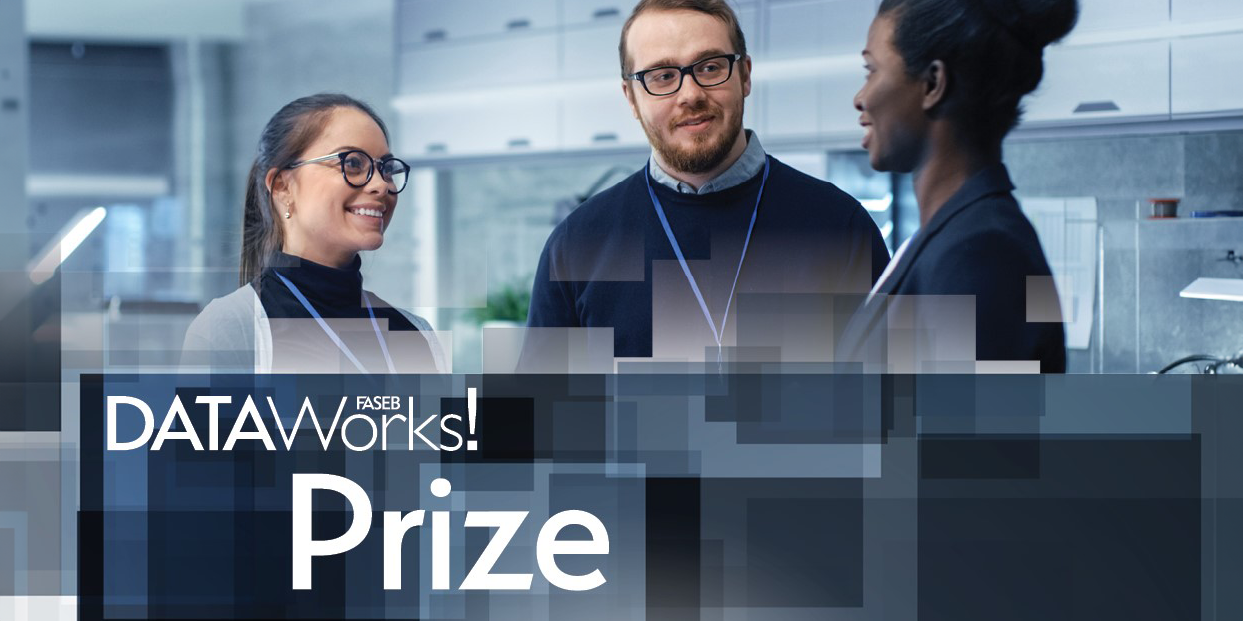 The 2023 DataWorks! Prize Challenge is underway, building off the successes of its first year. The challenge is sponsored by the NIH Office of Data Science Strategy, in partnership with the Federation of American Societies for Experimental Biology (FASEB).
The 2022 DataWorks! Prize saw over 100 teams, consisting of over 500 individuals, register to compete for the most innovative approaches to data sharing and reuse. It wasn't just researchers who were excited about this challenge: Over 2,100 members of the data science community voted for their favorite projects, two of which were awarded the Federation of American Societies for Experimental Biology (FASEB) People's Choice award.
This year's challenge builds on the successes and insights from the 2022 prize. This challenge has the potential to make an enduring impact on the field of data science. Instead of novel data management techniques, this year's prize will focus on best-practice "recipes" that advance biological and biomedical research activities by prioritizing practices that enable robust data management during the research process. This will enable the creation of an ongoing archive of best practices and resources that can be used by researchers to facilitate better data storage, sharing, and reuse.
This year's prize offers up to 16 NIH-funded monetary awards, totaling up to $500,000, and up to two People's Choice Awards, as determined by FASEB. Submissions will be evaluated based on:
Excellence in Data Sharing and Reuse
Innovative Impact on Human Health
Excellence in Communication and Adoption of Practices Outside of Original Context
I'm very excited about the possibilities this challenge offers. A compilation of data management best practices has the potential for wide-ranging impact in the fields of biological and biomedical research.
The 2023 DataWorks! Prize is accepting submissions now through August 15. We truly hope that you'll help others enhance their data management practices by sharing your wisdom and recipes.
This page last reviewed on July 11, 2023