Women in Data Science: Kim Pruitt, Ph.D.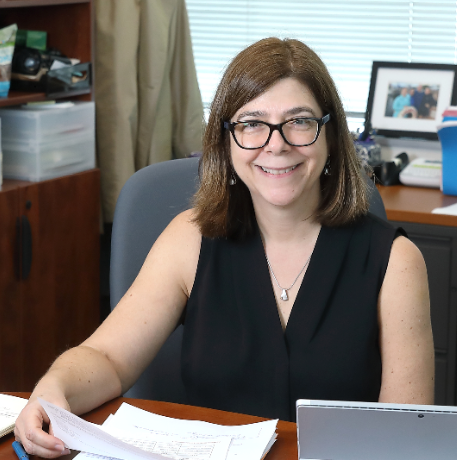 Kim Pruitt, Ph.D.
Chief, Information Engineering Branch, National Center for Biotechnology Information
National Library of Medicine
Co-leads the Lifecycle Metrics Working Group, which hosted the Data Metrics Workshop
How do you enable data science at NIH? What roles do you play?
My branch provides several data resources, services, and analysis tools (such as PubMed Central, SRA, GenBank, BLAST) that support and enable data science research activities. My role as a manager is to establish and support efficient and effective work processes, set the right priorities, and support applied data science research that is carried out in the branch or in collaborations to ensure that we provide the most useful and reliable data, services and tools that meet today's data science research needs.
Persevere, find a mentor, understand expectations, persevere:
The field of data science holds great promise to deliver new methods, new insights, new knowledge, and new data visualization approaches. My advice to someone entering this field is to persevere, to find an excellent mentor, go into collaborations with clear understanding of each member's role and publication expectations, and to continually look for the "lessons learned" when an analysis strategy fails (cycle back to persevere).
Providing data access in the cloud:
NIH's STRIDES Initiative is the largest NIH achievement in the past year. Providing access to data on the STRIDES cloud service provider platform is a prerequisite to supporting and growing the biomedical data science field. Most notable to me personally is the significant achievement of providing the complete Sequence Read Archive data (roughly 40 PB and growing) in two formats and ahead of the planned schedule on both the Amazon Web Services and Google Cloud Platform under the NIH STRIDES Initiative.
Dr. Pruitt was featured in a blog post titled "Women in Tech: Togetherness Enables Transformation."
This page last reviewed on September 15, 2020