#FellowFriday: Alyssa Romanos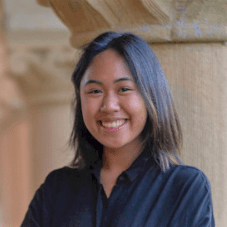 Alyssa Romanos
All of Us Research Program
I'm working with my mentor, Dylan Klomparens, and co-fellow Aviva Weinbaum on building custom processors for electronic health records using the FHIR specification and for other public data sources. This is important because having custom processors will enable more efficient processing and analysis of this data.
Cutting-edge research in a technical role.
I hope to learn more about what it's like to work in government and cutting-edge research in a technical role! I'm also excited to share knowledge and learn with and from the other folks in the Civic Digital Fellows cohort. I'm excited about the data! I'm looking forward to gaining a better understanding of how we can use public data sources, such as EPA and Census Bureau data, to draw greater insights about public health.
This page last reviewed on November 20, 2020