Generalist Repository Ecosystem Intiative
GREI Vision
The long-term vision for GREI is to develop collaborative approaches for data management and sharing through inclusion of the generalist repositories in the NIH data ecosystem. GREI also aims to better enable search and discovery of NIH-funded data in the generalist repositories.
GREI Mission
GREI's mission is twofold. The primary mission is to establish a common set of cohesive and consistent capabilities, services, metrics, and social infrastructure across various generalist repositories. Secondarily, GREI will raise general awareness and help researchers to adopt FAIR principles to better share and reuse data.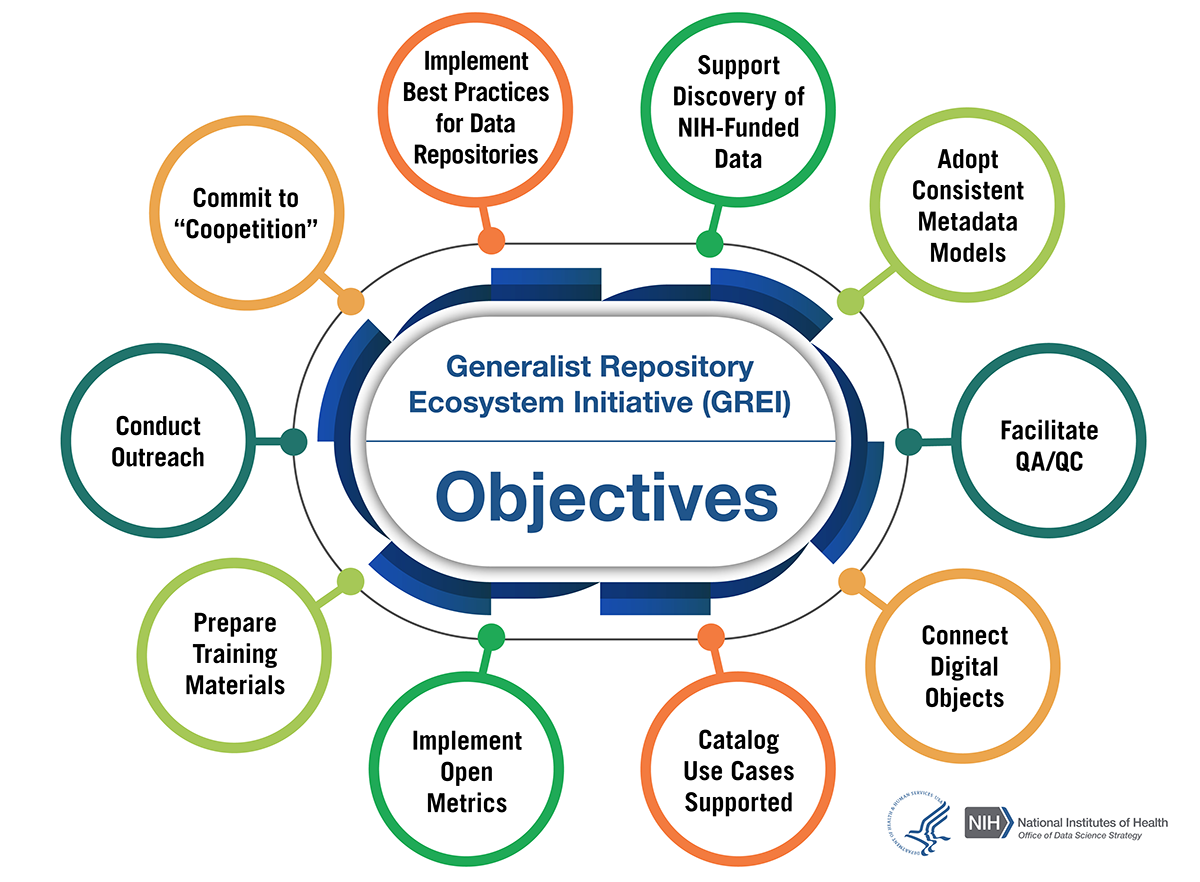 GREI currently includes seven established generalist repositories that will work together to establish consistent metadata, develop use cases for data sharing, train and educate researchers on FAIR data and the importance of sharing, and more.
ODSS anticipates that this initiative will further enhance the biomedical data ecosystem and help researchers find and share data from NIH-funded studies in generalist repositories. GREI originated from the Generalist Repositories Pilot.
For a full list of GREI webinars and awardee hosted trainings, click here. 
You can also access summaries, recordings, and slides from the GREI Collaborative Webinar Series.
Reports:
- GREI Workshop Summary (January 24-25, 2023)
GREI Awardees

This page last reviewed on May 26, 2023